TOYS R US OFFERS – £20 Gift Card & Christmas Toy Sale
TOYS R US – NHS DISCOUNT + PROMOTIONS

Up to 50% Toy Sale
Huge savings on Toys announced by Toys R Us with up to 50% Discount. Includes Bikes, Lego, Nerf, Barbie and more!

3 for 2 on TOYS
Get huge savings on Toys at Toys R Us - 3 for 2 deals on Fisher Price, Barbie, Hot Wheels, Thomas & Friends and Mega Bloks!

£20 Lego Giftcard
Free £20 Lego Gift Card/Coupon when you spend £75 or more on Lego toys at Toys R Us!
Toys R Us is a name that we're all familiar with, who doesn't remember their parents taking them to one of their stores and being lost in a maze of thousands of toys? As the UK and the world's leading family leisure, baby care and toy megastore, with over 1500 stores worldwide, you can be sure Toys R Us is going to have the perfect gift for your loved ones.
Founded in the UK in 1985 with the opening of 5 stores, Toys R Us grew rapidly and quickly become a much-loved children's retailer, specialising in imaginative toys and games for children of all ages.
If you want to find the perfect gift for a child then you'll find it hard to match their unbeatable range of toys, video games, bikes and plenty of outdoor products. As well as new stores opening all the time, Toys R Us maintains its commitment to value, both in the products they offer and their staff values. This makes it one of the most successful retailers in the UK and across the world.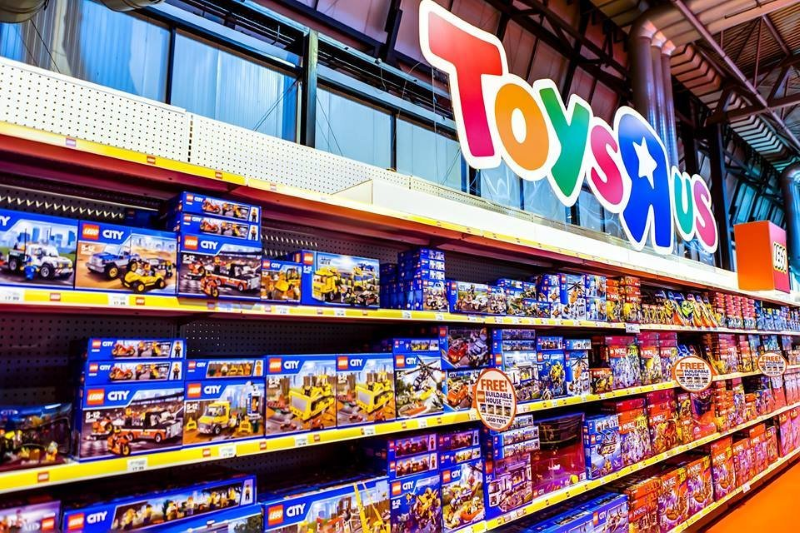 Their friendly, helpful staff teams are trained to offer jargon free, practical and specialist help to all of our customers to compliment the convenience of our stores, free parking and baby changing facilities. Toys R Us is the proud winner of the Tommy Parent Friendly Award no fewer than 9 times.
So take advantage of Toys R Us' great deals and save even more money with the discount codes and offers that we are constantly bringing you on our site.

DISCOUNT AT TOYS R US
Get up to 50% Discount at Toys R Us Sale. Loads of great gift ideas for all ages!

FREE DELIVERY
Get FREE Delivery at TOYS R US when you spend £29.99 or more!

UP TO 50% OFF BABIES R US
Get up to 50% Discount at Babies R Us when you check out all these amazing offers online! Includes savings on pushchairs, nursery furniture and more!

2 Toys for £15
Why not treats the children with this amazing offer of 2 Toys for the price of ONLY £15.

Free Lego City ATV when you Spend £15
Free LEGO City Jungle ATV when you spend £15 on LEGO City. Ends 12 Nov 2017.

Free Thomas Tank Bag with £40 Spend
Free Trolley Bag when you spend £40 or more on Thomas & Friends Toys. Ends 12 Nov 2017.

Free Peppa Pig Toy on £50 Spend
Free Peppa Pig Splash Toy when you spend £50 or more on Peppa Pig Toys. Ends 12 Nov 2017.

FREE Nerf Tactical Vest on £50 Spend
Free Nerf Tactical Vest when you spend £50 on Nerf. Ends 28 Nov 2017.
TOYS R US DISCOUNT CODES
TOYS R US OFFERS – £20 Gift Card & Christmas Toy Sale