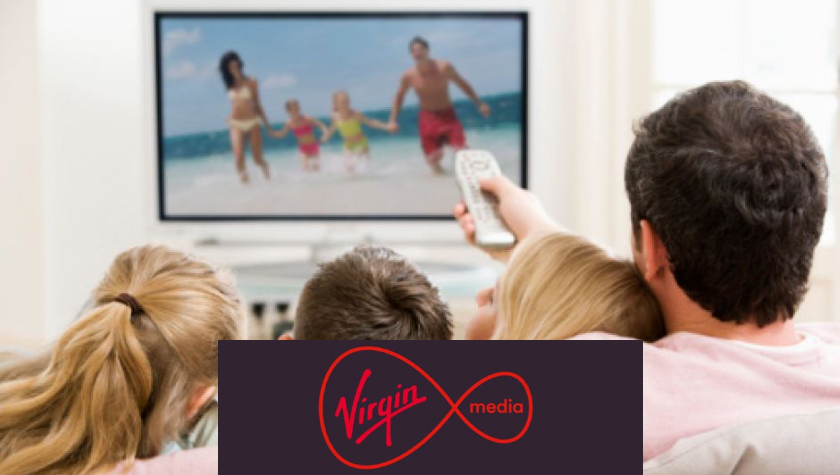 VIRGIN MEDIA NHS DISCOUNT OFFERS
Welcome to the NHS Discount Offers page for Virgin Media packages. We have lots of offers available for all NHS employees, family and friends. Please keep checking back as our monthly deals can change.
Since the invention of the web, technology has had an increasing impact on the way we live. Virgin Media are a leading communications provider and they state it's not just the technology that interests them – what matters is how it can improve the lives and prospects of everyone.

Full House Sports Bundle!
Get all the football! Bringing BT Sport and Sky Sports together in one handy subscription! + VIVID 200 fibre broadband + Talk Weekends

STUDENT DEALS
Get up to 50Mbps SUPER FAST fibre broadband for students - NO phone line required! Would suit a shared house or smaller household.

50MPS SUPER FAST!
Get up to 50Mbps SUPER FAST fibre broadband, no phone line required. Only £33/m for 12 months, £20 activation fee.
As the UK's first provider of all four broadband, TV, mobile phone and home phone services, they champion this cause with everyone, from their own people to politicians and even our competitors, who can help make sure that our collective digital future is good for everyone.
Get Sky Sports on Virgin Media! Don't miss any of the Premier League games!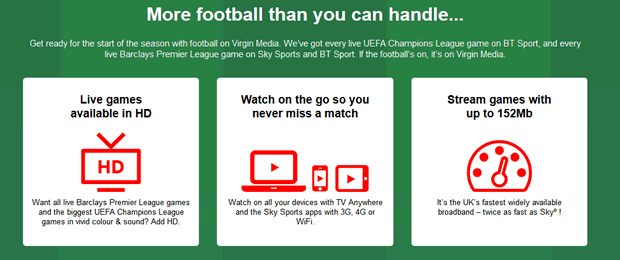 AMAZING PACKAGES – VIRGIN MEDIA NHS OFFERS
Virgin Media NHS Discount
Virgin Media Packages, Discount Deals and Offers