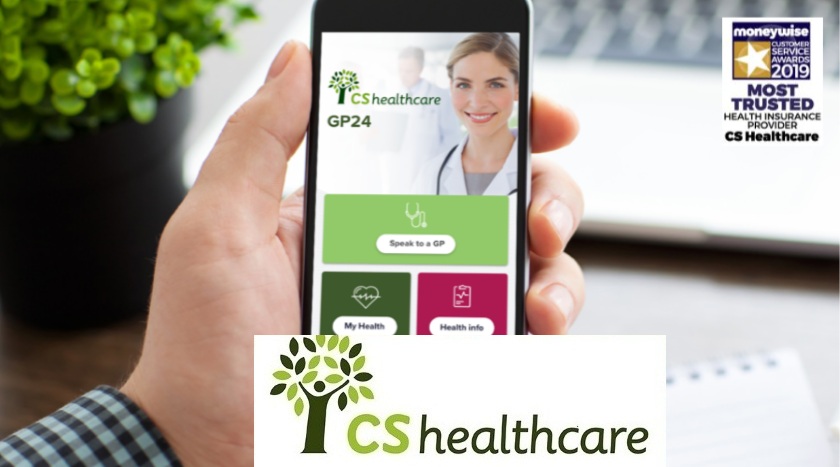 Join us today and speak to a GP at your convenience 24/7 with our integrated GP24. Get unlimited advice, reassurance, diagnosis or second opinion for you and your loved ones, when you need it, from wherever you are in the world.
Highlights
Unexpected medical complaints can be distressing, particularly when they occur outside of NHS GP opening hours which can mean delays in getting the help you need. That's why from this month CS Healthcare cover now includes access to GP24 – a 24 hour health advice line at no extra cost to your premium.
24/7 access to a GP
Private prescriptions, where necessary, delivered to your home or place of work
Health information at your fingertips
Worldwide access
Face-to-face video consultations
Message a doctor service
'Monitor your health' services near you
Why is Private Health Insurance important for NHS staff?
Reports have suggested that healthcare is one of the sectors with the highest stress levels*. Therefore it's important for NHS workers to have healthcare for themselves in place. At CS Healthcare, your health and wellbeing is our priority and we aim to alleviate any unnecessary stress or strain on your part.
Health insurance from as little as £13.82 per month
Health insurance doesn't need to be budget-busting. From as little as £13.82 per month, you can have fundamental benefits of private cover with our HealthBridge insurance plan. This quote is valid until 01/06/2019 and is based on an 18 year old living in Manchester. Request a personal quote to see how it works for you.
Our insurance products
HealthBridge is our lower-priced solution designed to bridge the gap between the NHS and private healthcare. Click here to find out more.
Your choice offers a flexible menu of comprehensive cover options so you can create your own personalised plan. Click here to find out more.
We have a range of additional benefits that our members enjoy with our health insurance, including:
GP24 – unlimited 24/7 GP access from anywhere in the world – NEW!
Free cover for your first child until they are 18 years old
Discounted benefits including holidays, gym membership, spa breaks and savings on eye care
About CS Healthcare
CS Healthcare has been dedicated to protecting the health of civil and public servants like yourself since 1929. Discover why our members choose CS Healthcare.
 "I have always been very impressed by the standard of service and even more importantly, the level of support, I have received from CS Healthcare." – Mr G. Newton, Trustpilot review
More Trustpilot reviews can be found here.
Terms and conditions
Terms and conditions can be found here: https://www.cshealthcare.co.uk/nhs-discount-offers/. *Health and Safety Executive report 'Work related stress depression or anxiety statistics in Great Britain, 2018.