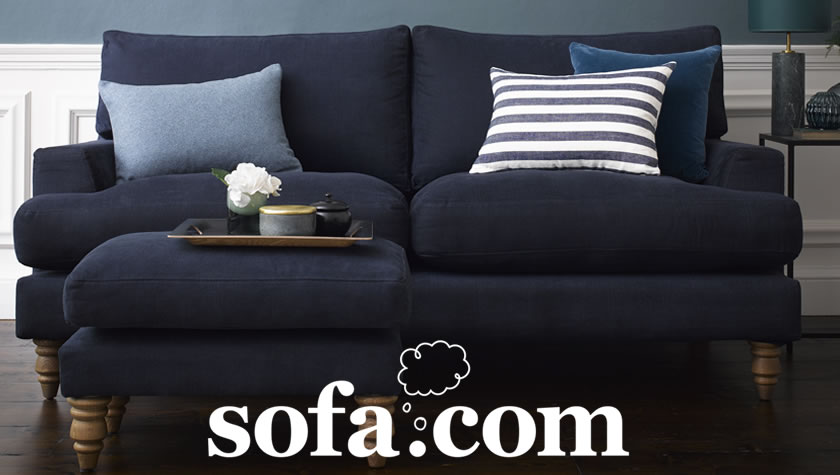 SOFA.COM NHS DISCOUNT
Sofa.com have generously provided our members with a massive £50 discount code for all you hard work and effort.
To qualify for your discount you must be registered with our website. Only for NHS Staff and Healthcare professionals, just sign in above and click the reveal code to receive your unqiue code.
Do you need new Furniture and want to save money?
Whether you live in a small studio flat or a large villa, one thing everyone needs is a cosy sofa. It's most often the heart of your home and that special place that you can kick back and relax so finding the right one needs some careful consideration!
If you don't want to roam the market aimlessly, you should check out Sofa.com. The online store specialises in lounge and sleeping products, varying from sofas and armchairs to beds and mattresses. Wondering why you should shop from them? Read on to find it out.
What is Sofa.com?
Sofa.com has been handcrafting high-quality furniture for more than a decade so they know a thing or 2 about creating the best seat in the house! As well as sofa's though, they also produce a beautiful range of armchairs, beds and accessories which will amp up the style stakes of any interior.
Simply choose, your style, size and one of their fabulous fabrics and your dream design will be handcrafted and delivered to your door in as little as 4-6 weeks.
Furthermore, Sofa.com also offer a lifetime warranty on their beechwood frames, so you can buy with peace of mind.
Creating Your Own Dream Design
Focused on bringing quality craftsmanship to your home, Sofa.com offers a wide range of products that can be custom made for you.
Their beautiful selection of sofas come in a variety of styles from classic to contemporary and you can pick from corner and chaise designs as well as the classic 2 to 4 seat.
Each can be upholstered in over 100 different fabrics so you really can create something that suits your personality and interior style. From velvet to linen and cotton to leather, they have something for everyone!
Sofas aside, the brand also offers a wide range of armchairs in styles that can complement or contrast your chosen sofa, as well as beds, a dining collection and accessories, including cushions, rugs and footstools.
What are Sofa.com Discounts?
Sofa.com have provided our members with a generous £50 discount when you buy direct from them online! Better still, this can be used alongside many of the offers the run from time to time.  Interest free financing is also available on orders over £1000, so you have quite a few purchase options.

*£50 off is valid on orders of £500 or more. In ROI the offer will be €50 off orders of €500 or more. The promo code can be used online only and is available on items upholstered in sofa.com fabrics only (excluding Dovedale, Sandgate, Whitstable, Textured Grey and Velvet Navy fabrics). The offer excludes items upholstered with fabrics sourced from third party companies, sale/clearance lines and fabric protection. The promo code can only be used once. Discounts cannot be used retrospectively. Terms subject to change.