Pret A Manger is an international sandwich shop chain that became successful in the UK.

As of today (Wed 18th March 2020), anyone who works for the NHS will be entitled to free hot drinks as well as a 50% discount on all other purchases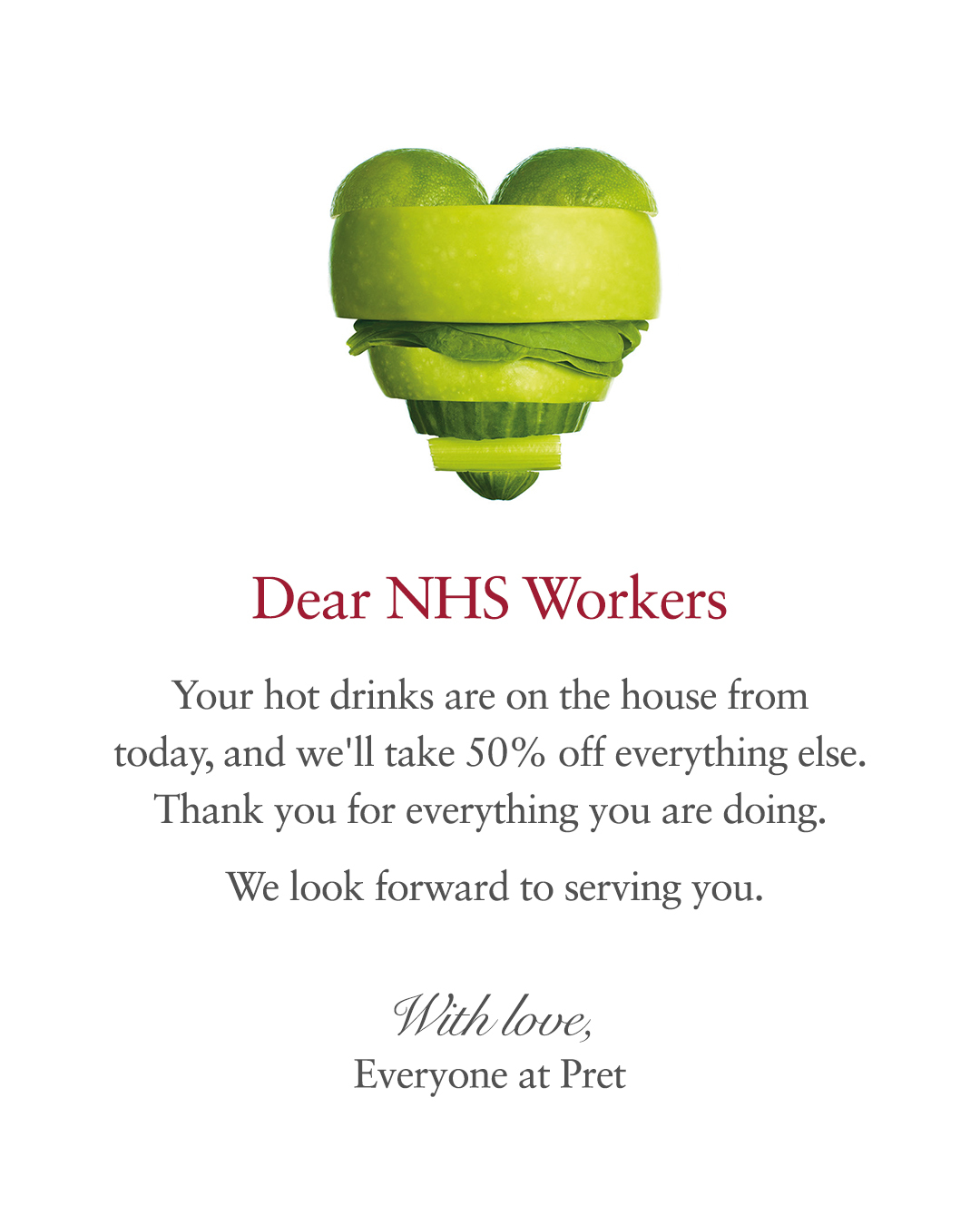 Everyone knows their local Pret A Manger and what's on offer, today they have become a huge brand on our street providing over 1.4 million coffees a day.

The company is known for its use of natural ingredients and advertises that its sandwiches are made on the day of purchase in each location's kitchen. Any food that is left over at the end of the day is given to charity too!

Pret continues to be an innovative company and was the first ever major food chain to open a vegetarian only shop in London in June 2016. The popularity of the veggie shop exploded and it has become a permanent fixture in London's Soho.

Currently with over 500 shops across the world, you'll never be too far away from a fresh and healthy meal!

If you're looking to enjoy Pret then we have all the latest offers and promotions to help you get the best for less. Simply check in with us to find the latest deals before visiting their shops!