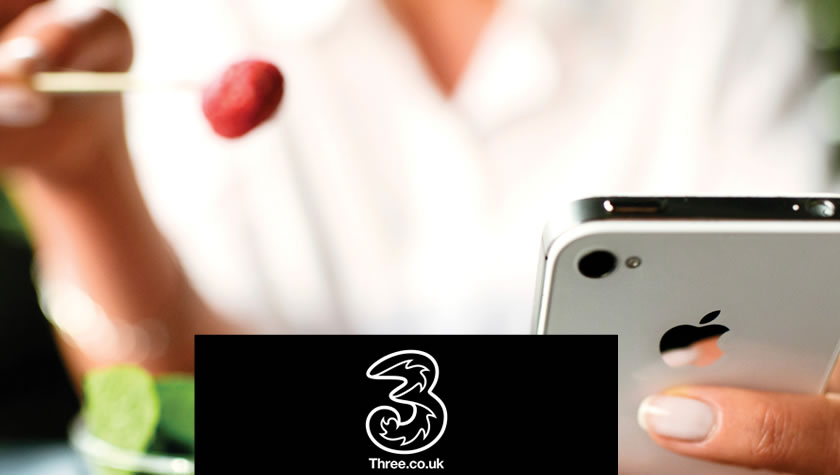 Three (or 3) is a mobile phone network founded in 2002, which operates across the world. Today the company is home to over 130 million customers and this is thanks to their desire to make your life easier and give you the most from your mobile phone!
How do they achieve this? By offering users real value from the services they provide and removing the traditional phone network barriers that frustrate us. Since their launch, 3 are proud to have done things differently than other mobile operators.
From being the first to offer 'All You Can Eat' data, embracing Internet services like Skype whilst others blocked them, to their 'Feel At Home' package that lets you use your calls, texts and data from their UK allowance whilst abroad.
Internet lovers will find a lot to like with 3, their network was built for the Internet and they carry over 40% of the UK's mobile data traffic. So whether you're partial to streaming shows or playing games on your phone, 3 has you covered.
Three.co.uk Go Binge NHS
The company also believes that everybody should enjoy the comfort of 4G with no catches. All their customers with a 4G device can enjoy 4G in a 4G coverage area – all at no extra cost. There's no need to sign a new contract, get a new plan or pay a premium.
Sound to good to be true? Well it gets even better. By coming to us before you choose 3, we can give you all the latest promotions and discount codes so you can get that new handset and mobile deal for less! We're here to make sure you get the products you want without the pricetags.
Great Offers and awesome Data Packages!
PROS
GO BINGE
GO BINGE
YES GO BINGE is awesome!