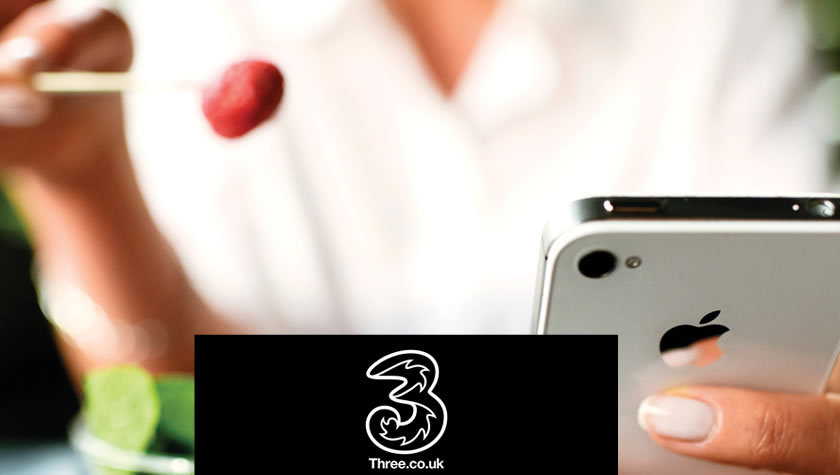 Last Updated on by Steven Jones
What Discount Can I get with Three?
Three (or 3) is a mobile phone network founded in 2002, which operates across the world. Today the company is home to over 130 million customers and this is thanks to their desire to make your life easier and give you the most from your mobile phone!
How do they achieve this? By offering users real value from the services they provide and removing the traditional phone network barriers that frustrate us. Since their launch, 3 are proud to have done things differently than other mobile operators.
They offer some big discounts throughout the year and some really bargains at Christmas. They haven't released any specific NHS Discount as yet, however they have sent us their best deals and savers which are listed above.
These deals are constantly changing so make sure you continue to visit us for the best savings online with three.
Three.co.uk with NHS Discounts and Promotions
As deals/promotions are released for NHS staff to enjoy, we will showcase the best of them on the list above! Here you will see the best savings and offers available to you and the family.
From being the first to offer 'All You Can Eat' data, embracing Internet services like Skype whilst others blocked them, to their 'Feel At Home' package that lets you use your calls, texts and data from their UK allowance whilst abroad.
Internet lovers will find a lot to like with 3, their network was built for the Internet and they carry over 40% of the UK's mobile data traffic. So whether you're partial to streaming shows or playing games on your phone, 3 has you covered.
Three.co.uk Go Binge NHS
The company also believes that everybody should enjoy the comfort of 4G with no catches – their 4G coverage comes at no extra cost. There's no need to sign a new contract, get a new plan or pay a premium.
Sound to good to be true? Well it gets even better. By coming to us before you choose 3, we can give you all the latest promotions and discount codes so you can get that new handset and mobile deal for less! We're here to make sure you get the products you want without the price tags.
Three offer some of top mobile devices around the globe for amazing deals you just can't get anywhere else. From the iPhone X, to the Samsung Galaxy Note9, you can find your favourite phone, for a deal that suits your bank account!
Three Sim Only Deals
Three don't just end with phones, they also offer tablets which can either be paid monthly or on a pay as you go plan, to help with those that don't have the money upfront. From brands such as Apple, Alcatel, and Samsung, there's something for everyone's needs (even if it just to entertain the children when waiting for food at Frankie & Bennys).
With Three's Go Roam you can use your data, calls and texts around the world at no extra costs. So that you can enjoy your holiday and still watch your favourite series on Netflix. All you have to do is check your plan, turn on data roaming, and then get roaming! Full access anytime, anywhere.
Go Binge at Three – What is it?
Three now offer a Go Binge feature, where you can use partner services such as Snapchat, Netflix, TVPlayer, Apple Music, Deezer, and SoundCloud, without using any data and for no additional cost (only on 12GB and up advanced voice plans). This means that you can watch all your favourite programmes outside of the house without affecting your data usage (it's as if you're being rewarded more time, for wasting time).

Three reward their customers with loads of free stuff by downloading the Wuntu app. Whilst Three have partnered with RakuntenTV, Cineworld, Domino's, Costa, Bella Italia, and soon to be more, customers can enjoy freebies. If you're looking for a mobile network that gives you free coffee and pizza, I think you've found your match!
For those that are looking to ask a general query or are having issues with their Three device, you can use the Three website Contact Us tab to find general FAQs, or telephone numbers that can be used to find a specialist to speak to about any concerns, giving customers the help, they need, when they need it.
To make things easier for Three customers, your bills can now be viewed online so that you can keep track of your usage and payments, or even change your plan. But if all you're looking for is just a temporary boost, you can use Three's online website to buy an Add-on for 1 month to get you through the dark times.
With tutorials and how-to videos, Three have made it even easier for customers to find their way around the website.