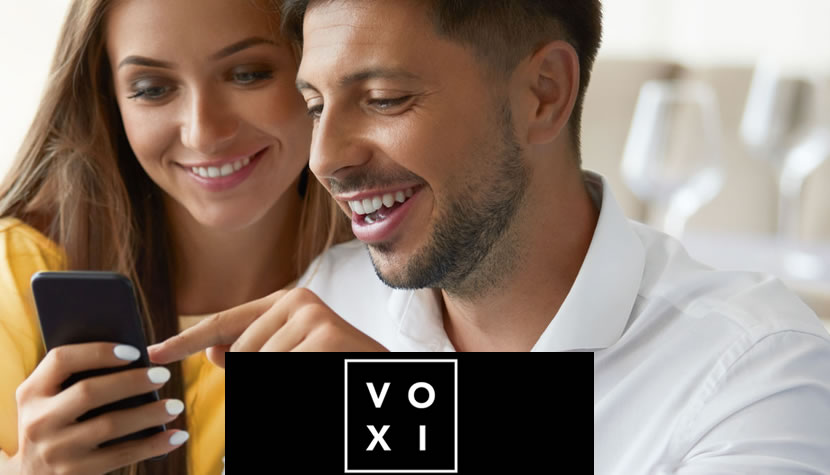 £10 for £15GB+Endless Social Media + 5G
Voxi Mobile £10 for 15GB, + Endless Social Media + Endless Video + 5G ready!
Powered and run by Vodafone, VOXI is a virtual mobile network operator addressing those in search of great mobile deals and plans. Its parent company may be Vodafone, but VOXI surely knows how to stand out.
Did we get your attention?
What is VOXI Mobile?
Aimed principally at young people, VOXI is a new mobile service provider that enables those with lower budgets to use their phones in the way they want. Perhaps their greatest highlight is the endless social media plan that grants unlimited posting, chatting, and swiping through your favourite stories on Facebook, Twitter, Instagram, and other social media platforms.
Powered by Vodafone, the network boasts impressive coverage, as well as access to 3G, 4G, and 5G antennas.
Voxi Plans and Deals
VOXI is known for being one of the most flexible mobile network providers in the UK. Their Endless Flexibility approach is based on rolling monthly plans – you can opt out at any time – that allows you to pause, change, or cancel the plan whenever you want.
The same benefits apply even if you buy a phone from VOXI; furthermore, you can even choose to pay off your phone in advance, should you want to upgrade to a newer handset.
All plans also come with endless calls and texts, as well as endless roaming in 48 countries in Europe Zone.
Currently, a 20GB Endless Social Media plan will cost you £15, way less than the same offering from high-street mobile network providers.
VOXI Perks
Unlike other mobile network operators, VOXI doesn't propose a variety of perks, but you can still win some freebies by joining the referral programme.
Things are simple.
All you have to do is to join VOXI, invite a friend to join on the same plan as you, and encourage them to stick to VOXI for two months. Once they have, both you and your friend get an Amazon gift card of up to £20. That's what friends with benefits mean.
Another nice thing is that you can get a new phone without paying anything upfront. Your flexible phone payments are made through PayPal Credit on a 0% interest policy – available for all employed UK residents aged 18 years or over.
Sounds too good to be true? There is more. The handsets you can choose from including the latest Samsung Galaxy S20+ and the new iPhone SE.
Addressing young people in their uni years, VOXI is an excellent choice if your code word is flexibility. Sure, there are cheaper deals out there. But what VOXI puts on the table is an endless, limitless plan you can tailor to your needs.
Moving from one plan to another, pausing your plan, and even buying new handsets without committing to a data plan, it's all possible with VOXI.
Boasting the newest 5G technology while also working with 3G and 4G phones, this mobile network operator truly makes a difference. All you have to do is try it to believe it.