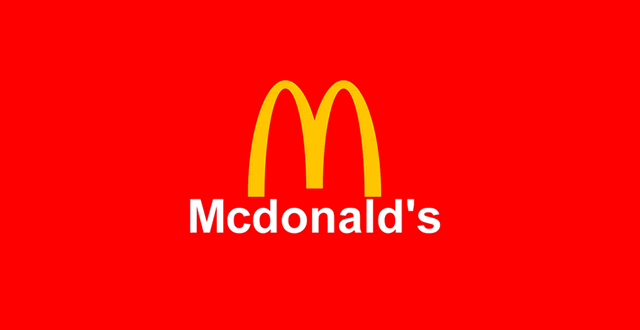 Did you know that Mcdonalds are offering NHS Staff a discount?
They're offering 20% off discount if you sign up to their app with your NHS email address. We've had a look on the Mcdonalds website and found out all the details for you. See below for further information.
This offer has now been extended for NHS staff until the end of 2023!

20% Discount for NHS via the APP
Download the app. Sign in and verify your email and you will get 20% discount on your order. Awesome! Follow the link and instructions to get your NHS discount.
Does Mcdonalds do NHS discount??
Yes. We have good news for you from this fast food giant. With over 1250 restaurants in the UK alone, its pretty difficult not to have a McDonald's every now and then, but the question we are asked plenty of times is 'Can I get an NHS Discount at McDonalds?
YES – You can get 20% discount off your order once you have verified your account via the app!
Remember, McDonalds is a franchise, with each individual franchise able to introduce their own offers and promotions for their individual restaurant.
So we would say, simply ask at the counter when ordering you're food. You could be in luck and get a discount in store. Remember to get your official discount you must order via the app.
You cannot simply walk into a Mcdonalds restaurant and get a discount.
How can I get the 20% NHS discount at Mcdonalds?
Redeeming the 20% NHS discount with Mcdonalds is simple. But to make things even easier, we've together this quick guide to redeeming the discount.
First sign up to the Mcdonalds app with your NHS email address
Then you just need to wait around 48 hours for the offer to appear in the deals section of the app
You can then redeem the offer whenever you need it
This offer can only be used one day a week though. The app and offer refreshes every Monday so make sure to make the most of this saving by redeeming it every week.
Is Mcdonalds doing 20% off for NHS?
Yes. Mcdonalds have announced that they are offering 20% off for NHS staff which is available through their app. You must sign up with a valid NHS email address when you register the app.
A great way we've found for you to constantly save money at McDonald's is by downloading their app. On the app you'll be able to get exclusive offers and discounts.
They will constantly be changing though, so it's hard to predict which offer will be available to you when you logon to the app. However, most of the time there will be some kind of offer you can redeem.
Alternatively, you can check back to this page for the latest McDonald's discounts. .
These offers will be positioned at the top of the page. So you can always check there first before logging onto your McDonald's app.
How do I link my NHS discount to my McDonald's app?
To utilize your NHS discount on the McDonald's app, you initially need to have the app downloaded on your smartphone from either the App Store or Google Play.
After downloading, open the app and either sign up for a new account or log into your existing one. In the app, navigate to the account or settings section, where you should find an option to add a discount or promotional code.
Here, you can enter your NHS discount code. If you haven't acquired an NHS discount code yet, you might have to confirm your NHS employment status. This verification is often carried out through a third-party service affiliated with McDonald's, accessible directly via the app or through a specific website link McDonald's provides.
Upon successful entry or verification of your discount, it will be associated with your account, enabling you to enjoy reduced prices on your orders. Procedures for availing of discounts may vary, so it's advisable to regularly check the McDonald's app or their official website for the most current instructions.
For more information on NHS discounts and how you can save not just at McDonald's but also at other places, like KFC, you can visit kfc nhs discount.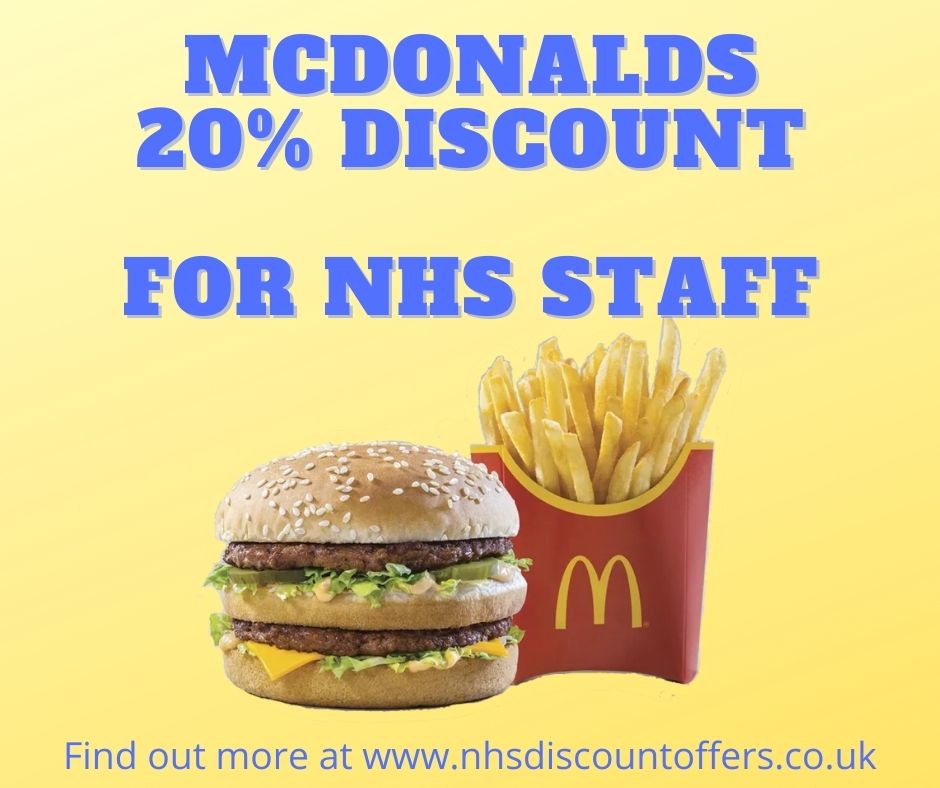 McDonald's is a fan favourite all around the world.
They have restaurants in almost every country, meaning their easy to recognise everywhere you go! However, they do make sure to try an honour the local cuisine, so each country have their own style of McDonalds.
A lot of the local McDonald's menu items are exclusive to each country, so you can be sure that if you get a McDonald's while on holiday that there'll be parts of the menu you recognise, but also a few fun surprises.
If you're partial to a fast food treat every now and again then be sure you visit us for all the latest McDonalds promotions and offers. We'll help you get all your favourites for less, all you have to do is click on the right code for your tastes.
Even though we know its not the healthiest option for us we all succumb to a Mcdonalds every now and then. We have to say thank you to Mcdonalds for offering an NHS discount to health care staff.
Remember you can't just walk in to a Mcdonalds restaurant and ask for your discount. You must register through the Mcdonalds app and get your discount through that. Other than that though 20% is a great saving for staff so don't forget to use it.