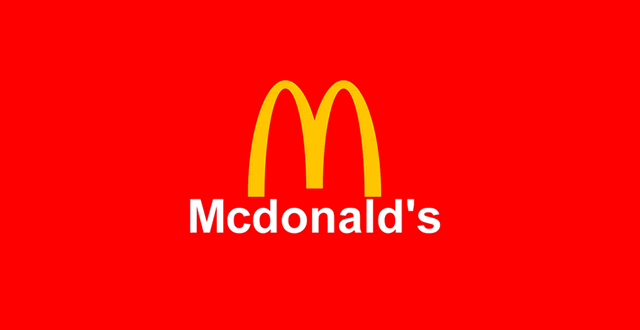 McDonalds NHS Discount Guide
Did you know that Mcdonalds are offering NHS Staff a HUGE discount?

20% Discount for NHS via the APP
Download the app. Sign in and verif your email and you will get 20% discount on your order. Awesome! Follow the link and instructions to get your NHS discount.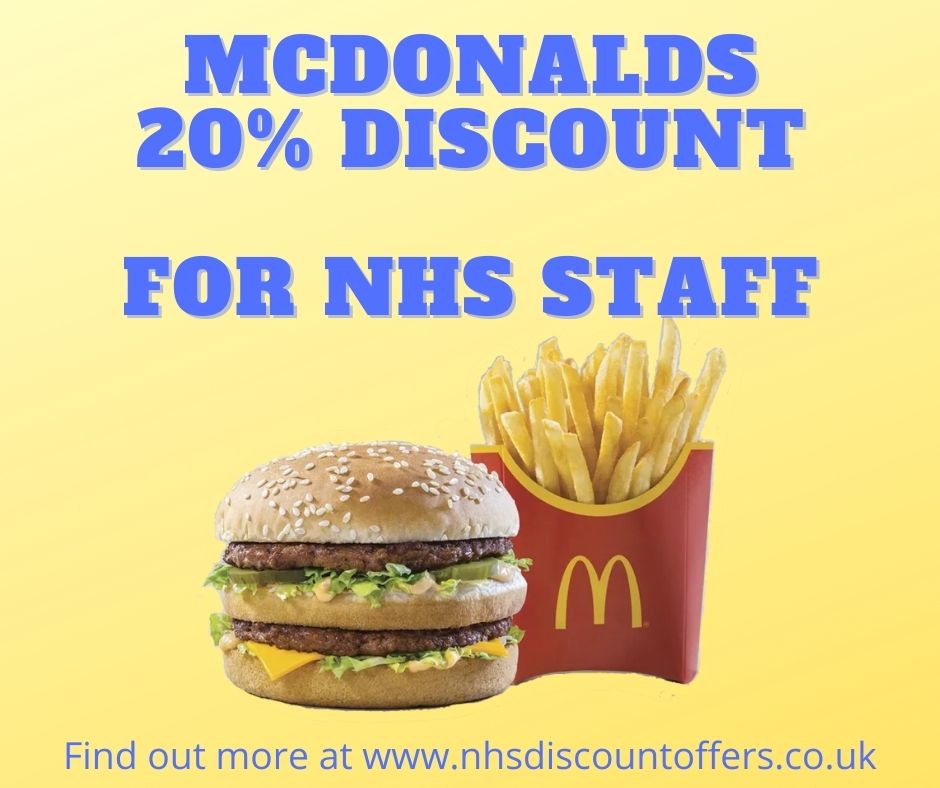 McDonald's is a fan favourite all around the world. They have restaurants in almost every country, meaning their easy to recognise everywhere you go! However, they do make sure to try an honour the local cuisine, so each country have their own style of McDonalds. A lot of the local McDonald's menu items are exclusive to each country, so you can be sure that if you get a McDonald's while on holiday that there'll be parts of the menu you recognise, but also a few fun surprises!
If you're partial to a fast food treat every now and again then be sure you visit us for all the latest McDonalds promotions and offers. We'll help you get all your favourites for less, all you have to do is click on the right code for your tastes.
Frequently Asked Questions:
Does McDonald's offer an NHS Discount?
With over 1250 restaurants in the UK alone, its pretty difficult not to have a McDonald's every now and then, but the question we are asked plenty of times is 'Can I get an NHS Discount at McDonalds? YES – You can get 20% discount off your order once you have verified your account via the app!
BUT it may be possible in certain circumstances. Remember, McDonalds is a franchise, with each individual franchise able to introduce their own offers and promotions for their individual restaurant. So we would say, simply ask at the counter when ordering you're food. You could be in luck.
How can I save money at McDonald's?
A great way we've found for you to constantly save money at McDonald's is by downloading their app. On the app you'll be able to get exclusive offers and discounts. They will constantly be changing though, so it's hard to predict which offer will be available to you when you logon to the app. However, most of the time there will be some kind of offer you can redeem.
Alternatively, you can check back to this page for the latest McDonald's discounts. We are partnered with McDonald's and want to bring you the most up to date offers we can. These offers will be positioned at the top of the page. So you can always check there first before logging onto your McDonald's app.