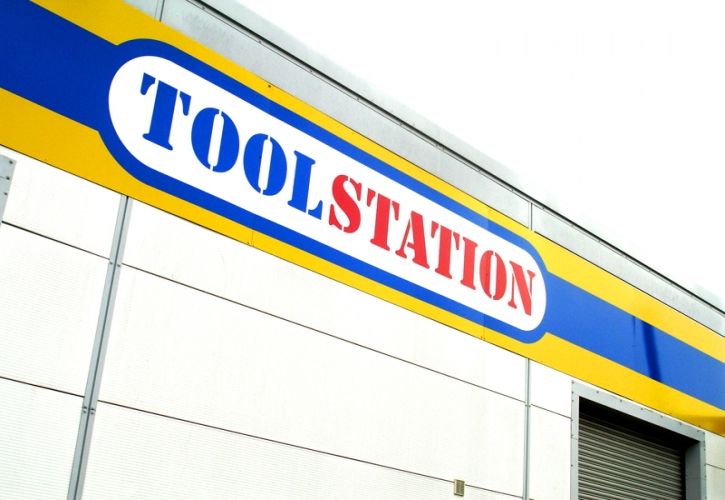 Is there a Toolstation NHS discount code?
Currently there is no official Toolstation NHS discount code for staff to use at Toolstation. This can change at any time as we are in close contact with the brand. There are still some great deals and discounts to be had at Toolstation, with the best offers to be found online.
What is Toolstation?
Do you have to fix something but don't have the right tools? Or maybe you want to upgrade the paintwork or renovate your home? Whatever you need, Toolstation will likely have it. Opened for business in 2003, Toolstation isn't the oldest home improvement store in the UK, but it has become one of the most trusted.
Today, the brand has over 450 branches worldwide as well as an online store where you can shop the entire range of products.
Shopping online even comes with perks. Apart from exclusive online deals and discounts, you won't even have to bother to haul the items home. Toolstation offers free delivery on all purchases over £25, so that's a great solution if you can't or don't want to visit aToolstation brick-and-mortar store.
Advantages of using Toolstation
The store's name is somewhat misleading, making one believe this is a one-stop-shop for tools. However, Toolstation sells much more than this.
A vast offer includes everything you might need to improve or renovate your home, from hardware and small things such as nails and screws to electrical and plumbing essentials, fixing trade essentials, and much more.
Overall, you can find more than 12,000 products in-branch and over 8,000 products online. Whilst the online offer might seem scarcer, you still have plenty of choices and an excellent opportunity to get your hands on supplies and equipment you need without leaving your home.
What discounts are there at Toolstation
Discounts are fairly easy to find at most brick-and-mortar and online stores. However, Toolstation attracts customers with offers and deals you can't find elsewhere.
Perhaps its most significant perk is the Deal of the Week, a section where you can find three selected items sold at a discount each week. It goes without saying that these limited-time offers change every seven days, so you'll have to keep an eye on the website if you're looking after something specific.
Even if the item you want to buy isn't discounted, checking out this section could unveil some unmissable offers.
In the Clearance section of the website, you can discover dozens of other deals and discounted items. The store also runs promotions regularly. For instance, at the moment, you can shop discounted items in the Painting and Decorations sections or grab some discounted hand and power tools.
Toolstation doesn't offer special deals for frontline workers, but on top of the discounts, you can also get free nationwide delivery on all orders over £25, or you can opt for free click and collect.
If you own a business, know that you can become a Toolstation trade member. Membership grants you the opportunity to get a credit line and benefit from exclusive deals, discounts, rewards, and more.
With dozens of discounted items every day of the week and a bountiful range of products to choose from, Toolstation has established itself as an authority in the home improvement stores industry.
With the possibility to shop from the comfort of your home and have everything delivered to your doorsteps for free, we can only recommend it.