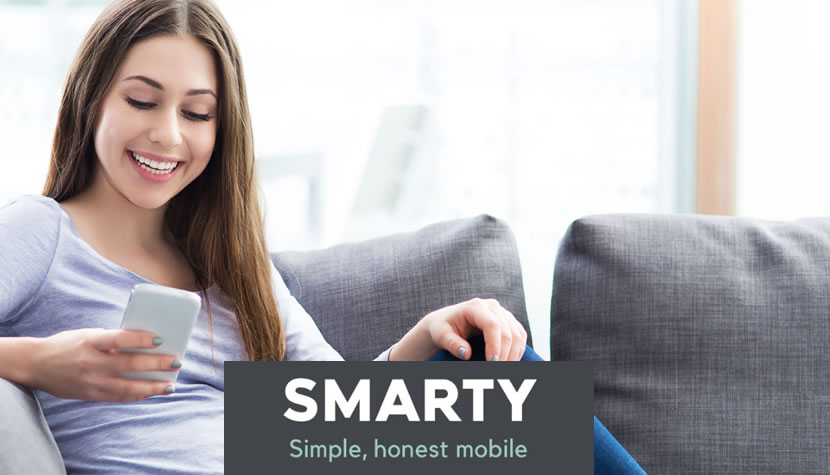 EXCLUSIVE SMARTY BEST DISCOUNTS
Tired of paying high premiums for your voice and data plans? It isn't a secret that the major players in the mobile network world charge ridiculous amounts for their plans. But you needn't worry anymore. Smarty is here to offer a smart solution to the expensive deals. Curious to find out more?
What is Smarty Mobile?
Smarty is a low-cost mobile network offering SIM card deals and pay-as-you-go plans to users across the UK. According to their slogan, they give you all the data you need for less. And all it takes is a quick look at their plans to understand that they really live up to expectations.
In the UK, Smarty provides coverage from Three, so you can rest assured you'll be able to connect to the 4G and 3G networks regardless of where you are. The only thing to keep in mind before buying is that you have an older phone, the card might not work.
Smarty is incompatible with 2G handsets and other mobile devices, including first-generation tablets.
Smarty Mobile Deals and Plans
Designed for people who need high data volumes on their mobile device, but who don't really care about texts and calls, Smarty now proposes a "jaw on the floor" SIM deal that gives you 100GB of data for only £15. That's £3 cheaper than Three and way cheaper than Vodafone, who offers only 6GB for £17.
The Unlimited plan, capped at £20 per month, includes unlimited data as well as unlimited calls and texts. With no speed restrictions and no contract, this is undoubtedly one of the most advantageous plans you can get.
All Smarty plans also include unlimited tethering both at home and anywhere else in the EU.
What are Smarty Perks
Who doesn't like perks? They can easily make our day brighter, and Smarty knows it. That's why the company offers a wealth of perks.
One you can't miss is the Smarty discount, which cuts off your monthly fee if you haven't used all the data in your plan. For all selected plans, you get £1 off for each unused GB.
Students can benefit from the special student SIM plans, while those who choose to refer friends to Smarty get one free month for each friend they refer – if you refer 12 friends, you get 12 months for free. Your friends will also get one free month if joining using your unique link, so it's a win-win for everyone.
Another nice way to save is with a group plan. Start a group with your friends or family – up to 8 people – and save 10% on every SIM.
Not a perk but nice to know, Smarty will also soon get 5G, for super-fast browsing and downloading from the internet.
In a world where SIM deals come at a cost, Smarty can surely make a difference.
Affordable to begin with and boasting lots of perks, it really deserves your attention. Coverage is great, and you can use your plan abroad as you would at home, thanks to roaming agreements in place. What else could you wish for?