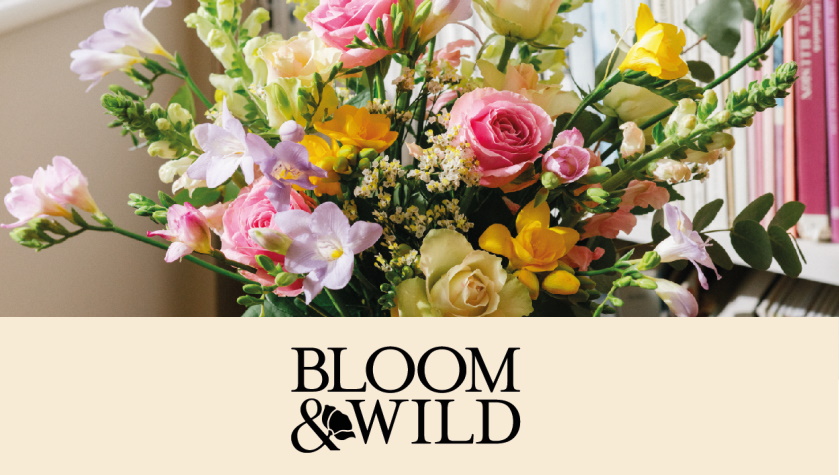 15% Off Bloom & Wild
NHS staff get a huge 15% Discount when you buy Flowers online - simply reveal your code.
How to Get NHS Bloom and Wild Discount?
The very lovely people at Bloom and Wild have offered NHS & Healthcare Staff a 15% discount when you use our code at the checkout. Just use the link above and you can get 15% off an amazing bunch of flowers today. Do you know someone in the NHS that deserves flowers? Why not treat them and save money at the same time!
Flowers can help you express your love, say thank you, or congratulate someone on their birthday or for their achievements.
They also make beautiful housewarming gifts for your friends or someone you love. Getting to the florist, though, might not always be convenient. Instead of wasting precious resources such as time, you can simply turn to Bloom & Wild.
One of the most popular online florists across the nation, the brand impresses with innovative flower arrangement ideas and unique bouquets. So, why not surprise your beloved with a bunch of roses or peonies?
What is Bloom & Wild
Bloom & Wild might seem a regular online florist at first glance. But all it takes is a closer look to understand the innovation behind the concept.
Flower bouquets are easy to order online. However, delivery always poses a big question mark. What if the recipient is not at home or unable to sign for the parcel?
Instead of sending regular flowers that require someone to pick them up, why not send a letterbox filled with flowers?
It may sound weird, but it's exactly what Bloom & Wild does.
All their flowers come smartly packed in letterboxes and can be delivered even if there is no one in. And the best part? You or the receiver will even get your 5 minutes of fun arranging your bouquet. Undeniably, one of the best ways to give flowers.

What are the Bloom & Wild Perks?
Bloom & Wild impresses with an innovative concept, but not only.
The online flower shop offers flowers for all occasions, either as one-time purchases or through subscriptions.
When it comes to subscriptions, you can choose from a range of 3-month, 6-month, or ongoing subscriptions with prices ranging between £20 and £940. Parcels are dispatched for free via Royal Mail, or you could opt for faster delivery services if you don't mind paying an additional tax.
Most subscriptions give you the possibility to choose from pay now and pay-as-you-go solutions, depending on your needs.
The online shop offers regular discounts for its flower selections, and you can join the referral programme that gives you £10 credit whenever your referrals place their first order.
Delivery options include standard, next day, as well as premium delivery on a chosen day, between 8am-7pm. Furthermore, it is also possible to deliver flowers internationally in Ireland, France, and Germany.
When it comes to flower delivery services, Bloom & Wild truly knows how to stand out. Their innovative bouquets are more than mere flowers. T
They are a customised gift that allows the receiver to enjoy building the bouquet themselves.
The company delivers flowers all over across the UK, as well as internationally, in selected countries.
With an always fresh selection of flowers, as well as classics, such as roses, Bloom & Wild can easily meet everyone's needs. Whether you opt for an one-off delivery or a subscription, this is a service we can only recommend.
Most of all – Make sue you use your NHS Discount to save on Bloom and Wild Flowers online. Pick up some amazing arrangements for less with NHS Discount Offers.