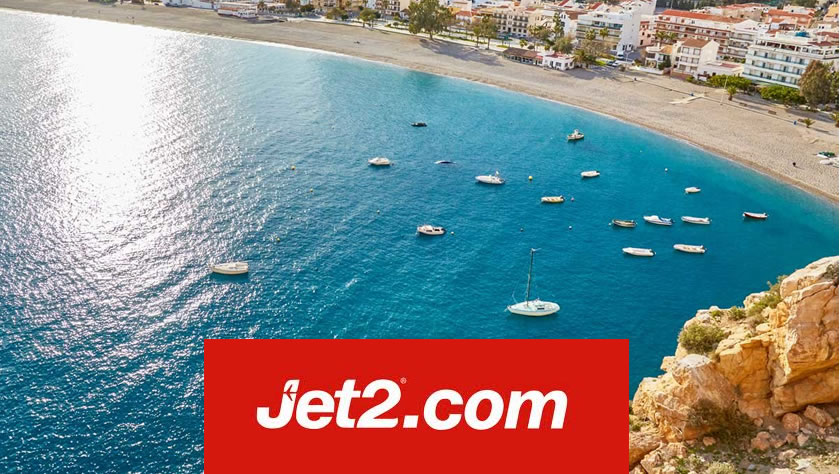 Jet2 Airways – An alternative to Ryanair or Monarch?
Jet2 Airway is an award-winning airline that flies its customers to holiday destinations across the Mediterranean, the Canary Islands and European cities.
If you aren't familiar with the Jet2 name never fear, the company has an illustrious history that spans over 30 years, with their roots in commercial aircraft company Channel Express.
With the news that Ryanair has cancelled thousands of flights, and the sad announcement that Monarch is into administration, now could be a good time to take advantage of a cheap flight with Jet2 Airways.
They changed their name to Jet2.com before their first leisure flight from Leeds Bradford Airport to Amsterdam in 2003. In that first year they carried over 360,000 happy passengers, by the next year they had surpassed 1 million passengers and 20 million by 2010!
The companies continued success allowed them to expand to nine UK bases, with their first flights from Birmingham and London occurring in 2017. If there rapid growth wasn't enough, Jet2's famous friendly service received rave reviews and as a result they were named the Best Airline – UK and the Best Low-Cost Airline – Europe at the TripAdvisor Travellers' Choice Awards. They also happen to be the only airline to have Which? Recommended Provider Status.
If you're sick of tough departure and arrival times then you'll be pleased to know Jet2 focuses on offering great flight times! So you can say goodbye to those pesky 3am starts and instead enjoy convenient flight times to your destination so you can be ready to enjoy yourself from the get go!
If you're considering Jet2 Airways as your travel provider then be sure to swing by our site first and we'll offer you the very latest and best promotions so you can fly for less. We want you to make the most of your holiday and for us that starts with saving on travel!
Jet2 Flights and Holidays