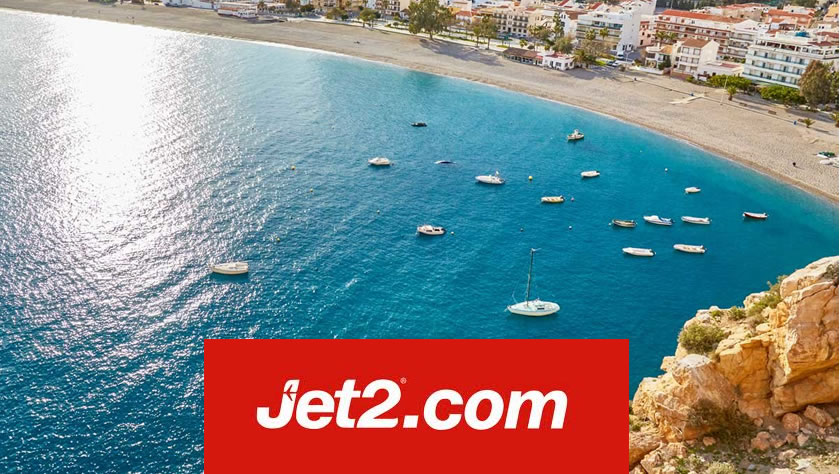 Jet2 Airways – An alternative to Ryanair or Monarch?
Jet2 Airway is an amazing company that takes customers to holiday destinations across the world. Some of their Top locations include the Mediterranean, the Canary Islands and European cities.
With the news that Ryanair has cancelled thousands of flights, and the sad announcement that Monarch is into administration, now could be a good time to take advantage of a cheap flight with Jet2 Airways.
The companies continued success allowed them to expand to nine UK bases, with their first flights from Birmingham and London occurring in 2017. If there rapid growth wasn't enough, Jet2's famous friendly service received rave reviews and as a result they were named the Best Airline – UK and the Best Low-Cost Airline – Europe at the TripAdvisor Travellers' Choice Awards. They also happen to be the only airline to have Which? Recommended Provider Status.
NHS Discount with Jet2 Airways
This company provides discount holidays all year round. Therefore there is no specific discount available to our members apart from the promotions listed above.
Will will continue to provide the best deals for NHS Staff relating to Jet2 Airways and any deals we find will be listed above. Some of the deals have seen people save up to 35% Off their Holidays over the past few years.
If you're sick of tough departure and arrival times then you'll be pleased to know Jet2 focuses on offering great flight times! So you can say goodbye to those pesky 3am starts and instead enjoy convenient flight times to your destination so you can be ready to enjoy yourself from the get go!
If you're considering Jet2 Airways as your travel provider then be sure to swing by our site first and we'll offer you the very latest and best promotions so you can fly for less. We want you to make the most of your holiday and for us that starts with saving on travel!