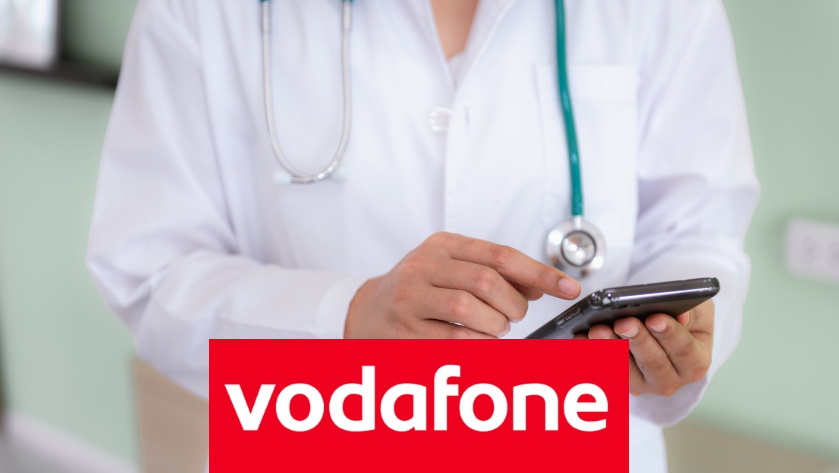 Have you heard of Health Service Discount on Vodafone? You can get up to 25% Discount when you buy a phone through vodafone.co.uk or 15% Discount on SIM Only deals.
Read our FAQ and help article below to access the Vodafone mobile offer for NHS staff in the UK.
How do I claim my NHS discount on Vodafone?
To get the NHS staff discount simply choose a mobile phone model below. Then navigate to the Vodafone Advantage Scheme which enables health service staff to access the 25% off deal.
This Vodafone NHS Discount also applies to your family or friends as well.

BEST BLACK FRIDAY IPHONE DEALS - Save up to £150
Simply one of the best mobile phones around. Check here for the latest iPhone deals available for staff.!

Best Apple iPhone 15 DEALS
Simply one of the best mobile phones around. Check here for the latest iPhone deals available for staff.!

Best SIM Only Deals
Vodafone's best SIM only deals, with unlimited options - a great place to start!

Apple iPhone deals for staff
Simply one of the best mobile phones around. Check here for the latest iPhone deals available for staff.!

15% OFF SIM ONLY
New SIM ONLY as an NHS Worker. Buy your phone online today and apply the discount. Valid NHS email required.

25% OFF PAY MONTHLY CONTRACT
Pay Monthly Phone as an NHS Worker. Buy your phone online today and apply the discount. Valid NHS email required.
Vodafone is a leading provider of telecommunication services in the UK and is part of the Vodafone Group, the world's second-largest mobile phone company.
They also provides discounts for NHS staff, just like the O2 healthcare worker discount. With over 19.5 million subscribers in 2014, it is one of the most popular and best performing providers around.
By visiting their website you can build your own plan to suit your needs or choose the phone you want and pick one of the pre-made bundles that best suits you. They have all the most popular manufacturers from Apple, Blackberry, Samsung deals for NHS and HTC. Their website also has a convenient comparison tool so you will be able to quickly compare several of your favourite deals until you decide upon one.
How to Get Vodafone NHS Staff Discount
If you require a new contract phone or SIM only then you may want to choose Vodafone. They offer NHS Staff some huge discounts and benefits:
25% Discount on Pay Monthly Contracts
15% Discount on SIM Only
Use our deals above for the biggest savings!
Extra Discount for 1 family member or friend
What is Vodafone staff discount?
Buy a new phone contract online today direct from Vodafone through NHS Discount Offers.
You, or your friends and family need to be a new Vodafone customer, or ready to upgrade and buy a new bundle.
When choosing your bundle, you must buy it directly from Vodafone.
Bundles bought through our partners, such as Carphone Warehouse or Quidco, are not eligible for the VEA discount.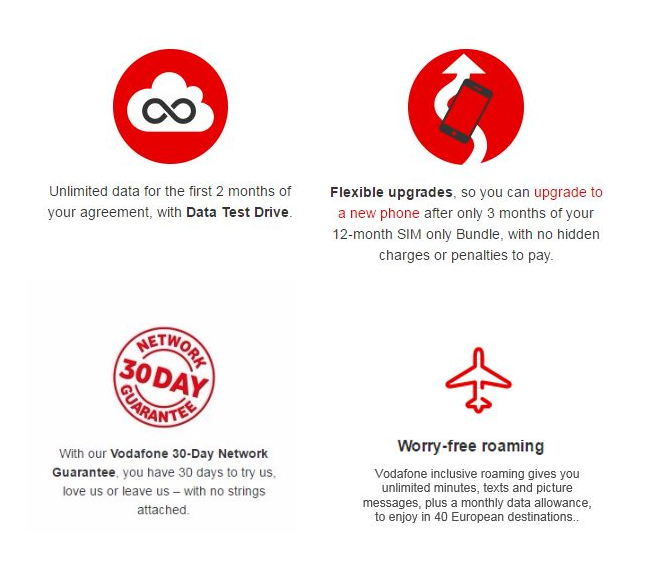 Great Features on the Vodafone Network
If you are looking for a new network then Vodafone has many features that are inviting to new customers and NHS staff. Whether you are interested in a pay monthly contract, pay as you go or SIM only deal, they cater to all your potential needs. Vodafone also supply you with the very latest in handset releases, so you can always stay ahead of the trend.
Not content with just the mobile phone market, they also offer NHS staff a strong collection of tablets and iPads, these products can also come with specific packages to help keep you connected whilst you're on the move.
For all things mobile phones, you can get some great deals through Vodafone. To help get an even better deal from the telecoms giant, we bring you the very best Vodafone NHS Discount, promotional codes and offers, so you can save money on a new handset or on your monthly contract.
Vodafone are now also offering the 30 Day Network Guarantee, which gives you the freedom to experience the strength and quality of their network before you commit. If you're not completely happy with their network, get back to them within 30 days of upgrading or joining and they will cancel your contract!
If you are considering changing providers or buying a product then Vodafone NHS Discount can give you even more savings by checking in with us first!
Do I qualify for the Vodafone NHS Discount?
To get the access to the Vodafone NHS Discount you need to have a valid NHS email address. You can sign up using your valid email address once you have purchased a new device or SIM only deal. This will then allow you access to the discount provided by Vodafone.
Please remember that if you purchase a phone contract or SIM that is already discounted you will not be eligible for any further discount to your plan.
Although other network providers offer discount to NHS staff, you will notice that this particular discount is applied to ALL your monthly bill. So all you need to do is subtract 15% off your bill to have an idea of what your monthly outgoings will be.
Don't forget that a family member of friend can also benefit from this 15% Discount when you join, so share the love and help a loved one save money online!
There are loads of great offers to choose from and available right now when you buy online. Plus 5 family and friends can also benefit from the discount, just go onto the website for full details.
Vodafone Discount Pay as You Go
Vodafone offers a wide range of contract phones as well as Pay As You Go contracts. These phones tend to be a little more expensive as you literally spend as you go, you are not tied in to along term contract. Make sure you browse Vodafone's extensive list of pay as you go contracts – you may of course be able to pick up an additional discount.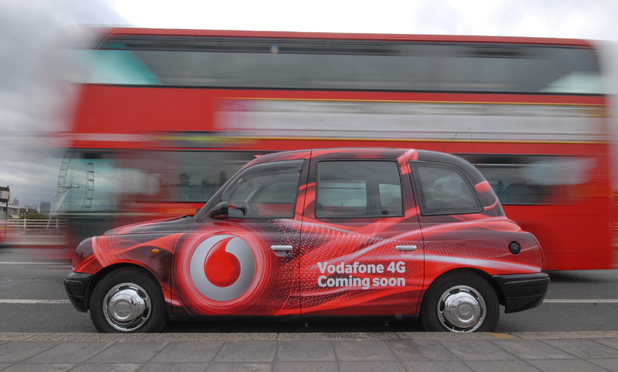 Vodafone Form to obtain the Staff Discount
To pick up your NHS discount from Vodafone feel free to fill out the Vodafone Advantage form. This will enable you to save up to 15% of Vodafone pay monthly bundles.