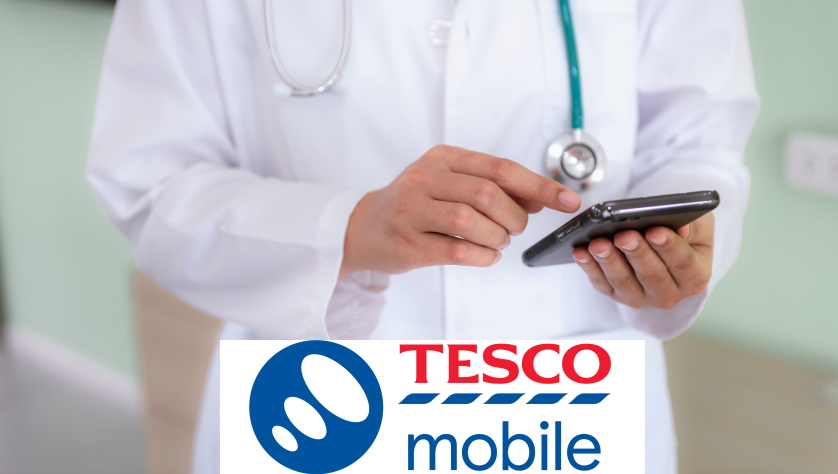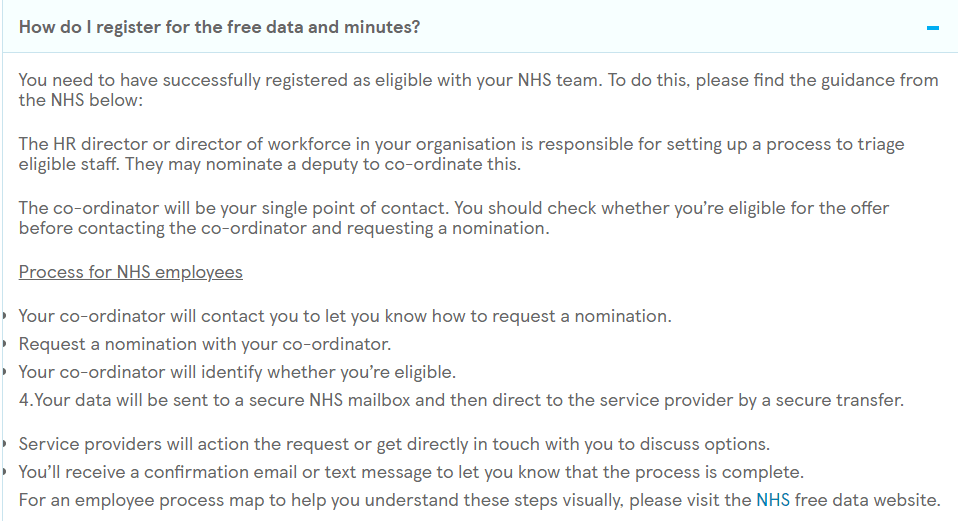 How to Get Tesco NHS Mobile Discount
During the 2019/20 Pandemic Tesco Mobile provided NHS Staff EXTRA mobile data at no extra cost. Unfortunatey this offer has now finished and their currently isn't a specific Tesco Mobile deal.
We have listed some of the best savings and deals for NHS staff above. Plus any extra savings and discount codes will also be listed.
What Network does Tesco Mobile Use?
Phones are a staple of the modern world. It's rare to hear someone that they don't have a smartphone, let alone a mobile phone. In the handset era, what most people are looking for are hot mobile plans and deals.
The market is truly full of choices. But sometimes, the little fish can easily challenge the big providers. Tesco Mobile can't be defined as a little fish in the true sense of the word, but it can't compete with giants like Three or Vodafone either.
However, it doesn't have to. Using O2'S network, Tesco Mobile caters to those who need cheap plans and reliable coverage. The operator offers a range of SIM-only deals and mobile phone plans. Curious to find out more? Read on.
What are Tesco Mobile Deals?
Tesco Mobile addresses all consumers with a range of deals. If you already have a handset, SIM-only plans starting at £7.50 can easily appeal to you. You won't get jaw-dropping Giga, but for this price, you'll still get 500 minutes, 500 texts, as well as 2GB of data.
For only £10,you'll receive 6GB of data as well as 2000 minutes and 5000 texts, both offers on a 12-month rolling contract.
Undeniably, these offers are much cheaper than Tesco's biggest competitors, while the nationwide coverage provided by O2 ensures that you'll never struggle to get a call or access the internet.
If you need a new handset, Tesco Mobile also offers a range of pay-as-you-go or pay-monthly mobile phones. Options vary from traditional handsets to the latest smartphone releases at prices that won't break the bank.
Most deals come on 24-month contracts, and even if you don't get any range toppers, such as the Samsung Galaxy S phones or Apple handsets, you can still get plenty of interesting offers.
If you have a low budget, a nice section to check out is the Special Offer on the Tesco Mobile website. Here, you can find many mobile phone deals as well as SIM-only deals. If you are already a client, you can also check any available upgrades directly from your control panel.
Sign in to your account to see if there are any exclusive offers or deals you can access.
Tesco Mobile doesn't offer any special student or NHS discounts, but there is to say that you won't need any. After all, the deals are convenient and affordable, helping you save loads on your mobile plan.
Tesco Mobile is a reliable option if you want a cheap mobile deal. From outstanding nationwide coverage to very low prices for most options, this service provider can easily satisfy most consumers. We like the assortment of handsets you can get, as well as the variety of plans.
Whether you prefer monthly payments to get a cheaper plan or pay-as-you-go for greater flexibility, Tesco Mobile has got you covered. No doubt, one of the most reliable services around.