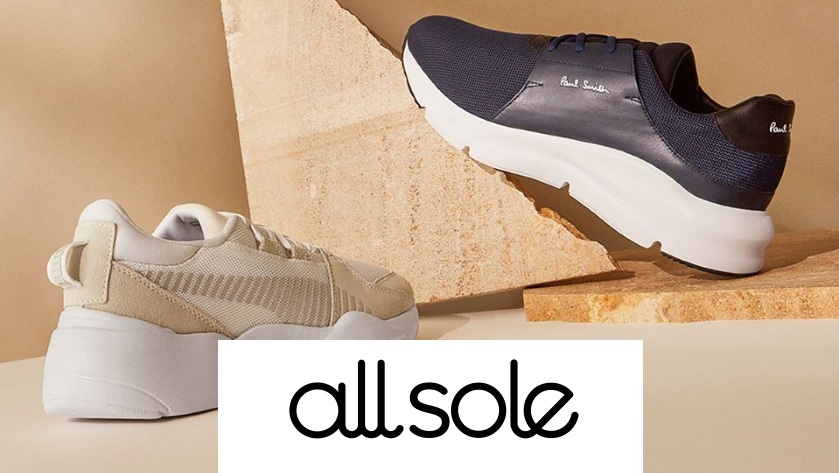 All Sole NHS Discounts
Allsole have a huge selection of shoes and footwear available for every occasion. Here are some of the benefits for NHS staff when you buy with them online:
You can use the discount codes above to save money
20% Discount online for NHS Staff and Healthcare Professionals
NHS students can get 20% Discount on all orders
FREE Delivery if you order over £50
Dedicated SALE section that allows you to SAVE every time you shop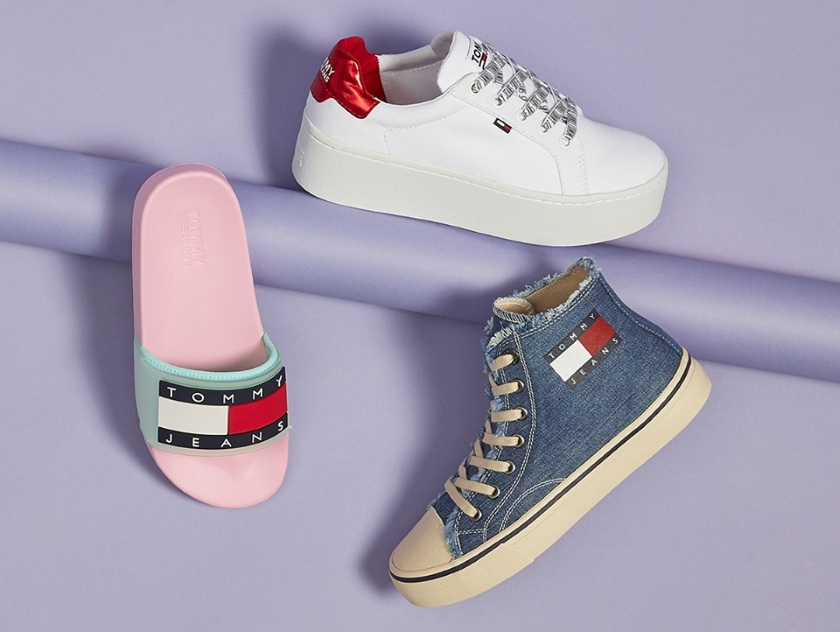 Why Shop At All Sole?
All Sole is an online footwear retailer committed to gathering all latest styles and trends from the biggest players in one place, and they certainly provide a higher percentage discount than Clarks NHS Discount. Emporio Armani, Michael Kors, Ted Baker, Lacoste, UGG, or Tommy Hilfiger are just some of the names present in All Sole's catalogue. Despite not having physical stores, quick order processing, same or next-day delivery, and even free standard delivery within the UK on orders over £50 are just some of the retailer's hot points. Those who are eligible can even opt for paying through Klarna, a payment method that allows paying within 30 days after the order was dispatched. International orders may also benefit from free standard delivery, and you can even opt for a next-day delivery in some countries. The store accepts all major credit cards as well as payments via PayPal. The latter adds further protection through PayPal's customer protection policy.
Who Is All Sole Suitable For?
All Sole is suitable for all consumers looking for affordable designer shoes. This online footwear boutique focuses on both style and functionality, proposing a wide range of footwear in all categories; it addresses men, women, and parents in search of the perfect shoes for their kids. Since most models in their catalogue are discounted, All Sole is a great place where to find affordable high-street footwear.
All Sole Perks
Impressing with an already wallet-friendly catalogue, All Sole doesn't offer exceptional discounts. However, there are a few ways to save even more while shopping from them. For instance, newcomers benefit from 15% off their first order. Students shopping through Student Beans or UniDAYS also benefit from a 15% discount on all eligible orders. Newsletter subscribers receive weekly inspiration, exclusive discounts, and collection previews directly into their inbox. The not-so-nice thing is that all discount codes and offers are capped at £1 for 1%, meaning that the maximum you can get is £15 for a 15% discount, unless stated otherwise. So, even if you spend £200, you'll still save only £15 instead of £30.
Allsole Discount code – Is there a code available?
Yes, we have a HUGE 20% NHS Discount code for healthcare staff across the UK to save when shopping at Allsole. This is a great offer for NHS staff which allows them to pick up some of the latest fashion trends for a lot less! Some members have saved over £40 on trainers using the code!
Is there FREE delivery at Allsole?
Spend over £50 at allsole and you received FREE delivery. If you don't spend the £50 then you will be charged for UK standard delivery which is £4.99.
Similar Footwear deals
If allsole isn't quite what you're looking for, why not check out these other footwear offers we have throughout our website:
Does allsole have an app?
If you are a frequent user of the website, then another way to make lifeeasier is to download their own app. You get access to all the offers, deals and discounts but through the app. You can also use our allsole discount code to save money when using the app. It is the same process, just copy and paste your code into the checkout page to save.
Do we recommend allsole?
Fast order processing and delivery ensure you'll never have to wait for an order, while a flexible return policy gives you the possibility to change or get a refund if the product didn't meet your expectations. Certainly, by affordable don't imagine that All Sole is cheap. It's still high-street prices; nevertheless, most collections are discounted, and you can benefit from further discounts either by using the deals above, signing up with a new email, through the newsletter, or if you are a student. Undoubtedly, a reliable footwear boutique for UK and international clients.