[emaillocker id=83299]

10% Discount Code for NHS
Use the code at the chekout to save 10% at Under Armour
NHS Save on some of the best Sports Clothing
We all need good sports clothing to get us through those hot and sweaty gym sessions! So here at NHS Discount Offers we have teamed up with one of the best brands on the market to get your sports clothing at best price whilst keeping in shape!
Under Armour have provided our members with a HUGE 10% Discount code, which allows you discount on your next sports clothing purchase. They sell loads of quality clothing, shoes and accessories.
Does Under Armour offer healthcare worker discount?
Yes, Under Armour has provided NHS and Healthcare workers a 10% discount when you shop online at their store.
How do I use Under Armour promo code?
Using your discount code is a simple process.
Firstly to obtain your code you need to click the offer above.
Once the code is revealed you need to click "copy code" to activate it.
Once activated you then use the link to the Under Armour website, which is just below the code.
Once you are on the Under Armour website, chose your products.
Once you're at the checkout paste the code into the code box. (See image below).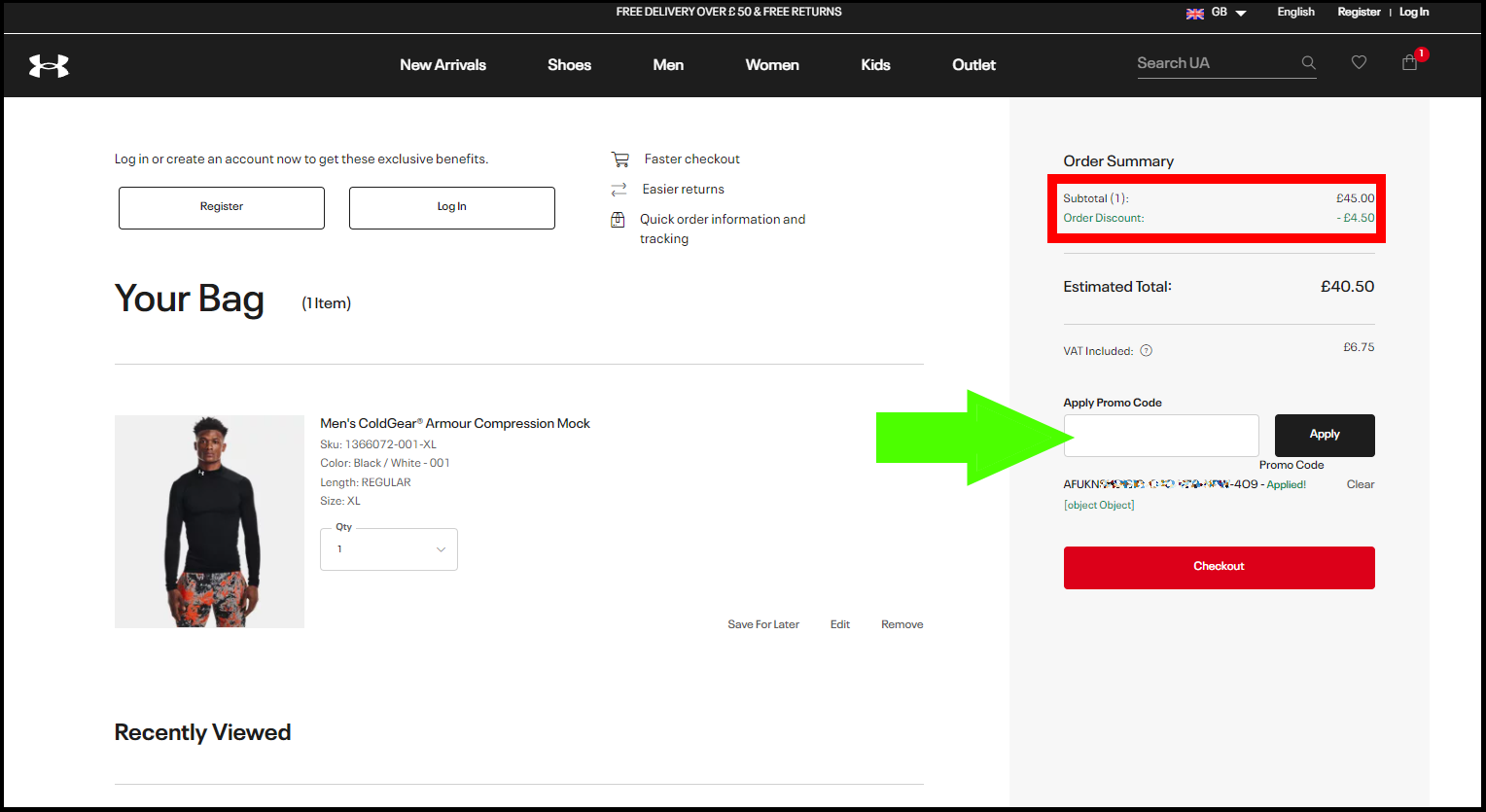 Get your discount code under armour uk
Our Under Armour discount codes are for NHS staff and Healthcare staff to enjoy a discount when shopping online. If you are familiar with our website then you should know how to get the discount code and know how to use the code.
If you are still unsure how to use the code or how to obtain the code, just contact us and we will be happy to help!
[/emaillocker]