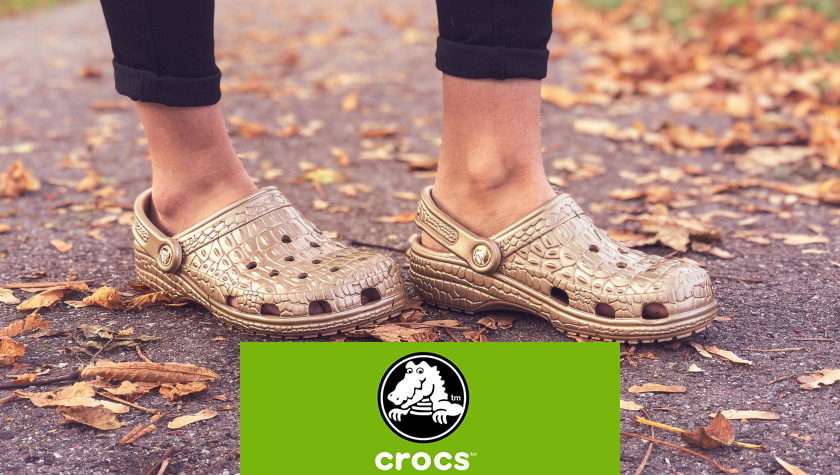 Whether you need a new pair of slippers or sandals, some new work shoes, or clogs for your garden, Crocs has it all. The brand has made a name for itself with the iconic rubber clogs, but today it sells a wide range of footwear for people of all ages.
On the market since 2002, Crocs has followed suit with most major brands, and you can now shop Crocs shoe collections online, too. Wondering if it's worth the hassle? Read our Crocs UK review to find it out.
How to get Crocs NHS Discount
Crocs sell a type of shoes you either love or hate. We can't say they are beautiful – although some do like their design – but they are incredibly comfortable. Although their iconic model is made of moulded rubber, it is breathable, lightweight, and a pleasure to wear.
Focused on providing 360-degree comfort, the Crocs clog suits everyone, from kids to adults. It provides an ergonomic fit and makes even the widest feet happy.
Proper cushioning delivered by the proprietary Croslite midsole absorbs shocks, and makes this shoe ideal for all terrains, from toasty asphalt in summer to slippery streets after rain to beaches and even for walking on mud or dirt.
While the range of shoes expanded over the years, all Crocs deliver the same comfort. Today, they are mostly used as holiday or garden shoes, while the work clogs and shoes are appreciated by healthcare workers, restaurateurs, kitchen personnel, and other workers who spend a lot of time on their feet.
Who Is Crocs Suitable For?
Crocs shoes are suitable for everyone, from youngsters to adults. The kids range promotes proper foot development, while the adult range follows the natural contours of the foot for an unrivalled fit.
In fact, these shoes are so comfortable that they suit even those suffering from flat foot, plantar fasciitis, and a number of other ailments. They might be more expensive than your usual pair of flip flops, but their quality undoubtedly pays off.
While most people like to try their shoes before buying, you should know that all Crocs footwear is true to size, and shopping online comes with additional perks and advantages – aka, exciting discounts.
No matter what you're after, the sales section of the website gives you access to a lot of hot deals in the kids and adult ranges. The discounted products include casual and more formal models alike, for both men and women, so you'll be spoilt with choices.
As soon as you lend on the website, you're prompted to join the newsletter to unlock a 20% off welcome bonus. Joining the newsletter also gives you access to exclusive deals, and you'll always be informed about the latest arrivals or new promotions.
Currently, perks also include free shipping on selected items and free, no-frills returns.
If you're searching for a pair of high-quality, casual footwear, Crocs UK might satisfy your needs. Their online store doesn't offer as many perks and discounts as other famous brands, but you'll still be able to benefit from great deals and even grab a welcome bonus.
The newsletter unlocks a range of exclusive deals and promotions, and you can return any items that don't meet your expectations quickly and free of charge. Honestly, it couldn't get easier than that!