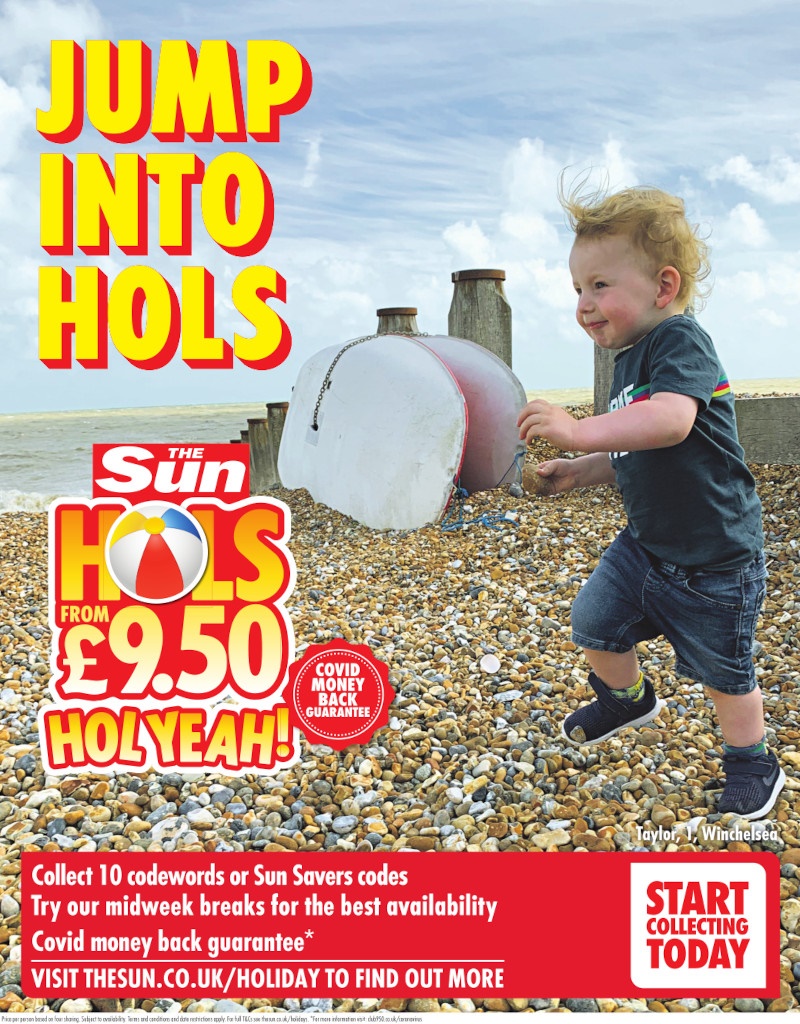 What are the Sun Holidays?
The Sun Holidays are a promotion run by The Sun which allows readers to book a holiday at a discounted price. Sun Holidays offers readers the chance to book a holiday starting at just £9.50. This promotion can be used to book a break at more than 80 holiday parks across the UK and Europe.
Its a great way to save on your summer holidays.
What are the Sun Holiday Codes for August?
The next Sun Holiday Codes will be released on the 9th July. This means that from Saturday the 7th of July, the Sun newspaper will contain a different Sun Holiday Code each day. So be sure to purchase your copy of the Sun so that you can collect July's Sun Holiday codes. Once you have collected all the codes, you will then be able to book your discounted holiday.
The Sun Holidays have already released codes for March 2022. Be sure to keep an eye on this page as we will update this page regularly before new codes are released. This will make sure that you don't miss out on any savings
When is the next Sun Holiday code promotion starting?
There is a new batch of Sun Holiday codes to be released in March2023. We will post an update here when next year's promotion dates are released. In the meantime, keep reading to find out our top tips to get the best out of the Sun Holiday promotions.
Is The Sun newspaper Doing £9.50 holidays again?
Yes! The Sun newspaper offers £9.50 holidays a few times a year. They have already released codes during March 2022 and are due to release more in March 2023. We will update this page with future dates as soon as we become aware of them. Be sure to keep an eye on this page so  you know when this offer is running again. Sun Holidays are a great way to get a bargain on your next holiday in the UK or abroad!
How do I book a Sun Holiday?
There are three ways to book a Sun Holiday. To make things easier, we've put together a mini guide to help you pick the best option for you.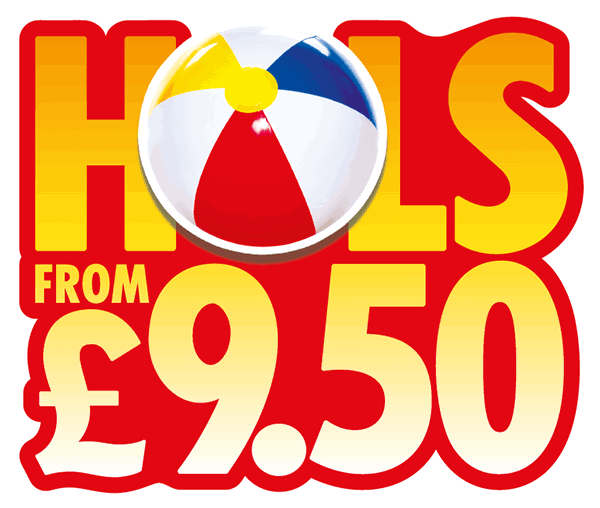 Download the Sun Savers app or visit the Sun Savers website
On the Sun Savers website or app, visit the offers section and choose to start collecting on the 'Hols from £9.50' page. Once you've chosen to start collecting, you'll need to collect and enter 10 Sun Savers codes. The Sun Savers codes are printed at the bottom of the Sun Savers papers each day during the promotion.
Collect Sun Holiday code words
Collect 10 codewords that are printed everyday in The Sun newspaper. Look for four letter words that can be found down the side of the numbered tokens in The Sun during the promotion. Then once you've found 10, you can head to the holidays section on The Sun website and book your break.
Collect Sun Holiday tokens
Collect 10 tokens that are printed in The Sun each day during the promotion. Once you find a token, simply cut it out and collect 10 different tokens. Once you have all 10, send the tokens back along with a booking form to book your break.
How to get the best out of Sun Holidays
Check for any additional costs
Some holidays may have additional costs such as service charges added to the price of the holiday. As each holiday park is different, be sure to double check for these extra costs before booking. Also consider choosing another holiday park if your first choice does require extra costs.
Consider booking Sun Holidays online
Booking online will give you the best chance at getting your first choice compared to applying by post. You'll be able to view and book a holiday quicker using the website or app and you won't have to wait on the post for your booking to arrive.
Be flexible with Sun Holiday dates
Similarly to booking any holiday, certain dates are cheaper than others. Typically called 'off peak' dates will be cheaper and may have additional deals rather than busier dates. Consider mid-week breaks or dates that don't fall on holidays or half term breaks. Be sure to check a number of dates to find the cheapest and best prices.
Consider other promotions
If you find that you can't book your first choice, don't panic! Try to redeem another holiday park. Although you might not get to visit your top choice in holiday parks, you'll still be able to have a brilliant holiday at one of the other 80 holiday parks in this promotion.