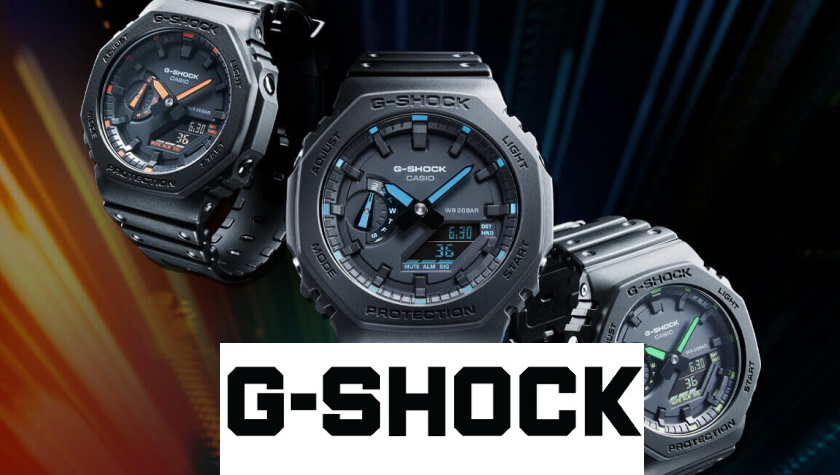 G SHOCK NHS DISCOUNT

Get 20% off G Shock Watches
NHS staff can get 20% off G Shock Watches. Get your code here.
G-Shock is a part of the Casio family. They specialise in watches for an on the go and adventurous lifestyle with their shock absorbing technology. They are also made to be hard wearing and suitable for wear during sports or outdoor activities.
To make their watches multifunctional Casio made sure to include extra feature's in most of the watches. These features include; a countdown timer, a world clock, alarms, electroluminescent backlight and water resistance. You can check the watch description before purchasing to find out if your G-Shock watch has any or all of these features.
Here at NHS Discount Offers we are happy to bring you this great offer off up to 50% Discount on G-Shock watches for men and women. There are loads of watches to choose from at really good competitive prices. These are robust watches that will survive the daily rigours of some of the toughest NHS Roles!
So take a look at the whole range of available watches and get in quick before all the stock clears!
FAQs and Help
Does G Shock offer an NHS discount?
Yes they do! We have been provided with a HUGE 20% Discount for our members to save on G Shock and Casio watches. Just collect your code above, click on the link and visit their website. Once on the Casio or G Shock website you can select the watch you desire and use the code at the checkout to save.
Are G-Shock watches worth it?
G-Shock have now introduced smart watches to their line, so if that's what you're looking for watch wise then you can get one that has even tougher durability than others on the market right now. They also have the original watches with high durability but cheaper. We can't tell you whether they will be worth it for you individually, but if you lead a busy adventurous life which needs durability then these watches are some of the best in the market right now!
What are G-Shock watches?
G-Shock watches are some of the most adaptable and hard wearing watches about right now! They are great in everyday life and when out adventuring too. You can go from the office to mountain biking in minutes without ever having to change your watch! They also have some an=mazing features such as their water resistance, which means you can wear them out in any weather and your watch will stay intact.
Where can I buy Casio watches in the UK?
We recommend either buying your watches online on Amazon or going to your nearest Ernest Jones store for the best deals. However, you can also shop on Casio's G-Shock website here to find your favourite watch.
Are Baby G watches waterproof?
Baby G watches mostly come as water resistant. Meaning that they aren't fully water proof but will resist water affectively. This makes them perfect for unpredictable weather and fun adventures, but not quite waterproof enough for swimming.