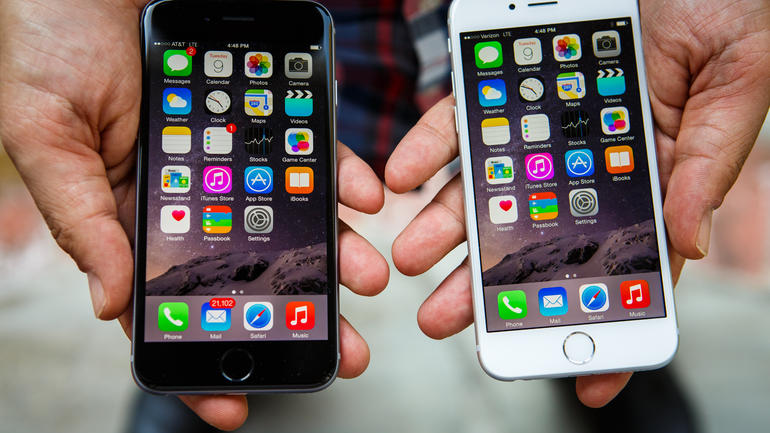 It's crunch time! Your mobile phone has given up on you or you simply want an upgrade. For some of us this is an exciting opportunity to get the latest handset, for others it can be a daunting prospect.
Buying a mobile phone is an investment, after all we use them every day to communicate, in place of a camera, as a games console and TV! But do you really need the latest £600 handset, or does it make more sense for you to buy a cheaper model?
The process of buying a mobile phone can be quite stressful with so many new phones about, different sizes, operating sizes, and with the main phone operators bombarding you with their latest deals and offers you may find that its more trouble than its worth!

Here are our 5 mobile phone buying tips to help you on your way to making the right decision for you:
Top Mobile Phone Deals:

£10 off all IPHONES!
Take a look at all the very Latest iPhone 7 deals which include 32GB, 64GB and 128GB phones. PLUS Use our exclusive voucher and save £10 off the price. Huge Savings!

15% OFF PAY MONTHLY CONTRACT
Get 15% Discount when you buy a Vodafone Pay Monthly Phone as an NHS Worker. Just buy your phone online today and apply for the discount.

NHS O2 Discount
Get 25% off Airtime Plans with 3GB data and above OR 15% off Airtime PLans Below 3GB. You need to purchase the phone on O2, then use voucher code NHS01 once you have an O2 Open account.
HOW TO CLAIM YOUR O2 NHS DISCOUNT
1
You will be sent to the O2 website. This is where you can select the phone and contract you want. Purchase your phone online through O2 Website. 
2
 Once you have purchased your phone with a normal contract, you then return to O2 Open and create an account.
3
Once you have an account you will need to enter our code NHS01. You  will also need a vaild NHS trust email or your recently payslip or national insurance number.
How Much Should I Spend?
If you want to look the part while sipping on that oh so tasty Costa Coffee,  clutching the latest Apple iphone or Samsung Galaxy Edge while surfing the web then of course you'll be looking to pay top dollar for the latest phones on the market.
With prices starting over £500 you could be looking at quite an outlay plus your monthly contract costs but of course, these phones will no doubt be much quicker, have the best cameras and should in most instances be smaller or slimmer than their older sisters and brothers on the market.
If you are not a tech or gadget head then all is not lost. You can pick up a very decent handset for under £200, or even under £100 if looks aren't important. The amount you spend however goes hand in hand with the speed and definition of a phone. Phones in the £500+ bracket would no doubt have:
Increased battery power meaning less time looking for your charger.
Can run the most demanding games and apps
Higher screen definition
Better Camera
Generally much quicker and getting things done.
It's possible to spend anywhere from £50 to £600 on a new handset, and if you want a premium model then you should be expecting to either fork over a substantial sum of money or a higher monthly bill on your contract.
We'd always recommend buying the best device possible for your budget; by this we mean the best quality camera, memory size, screen resolution etc.
You can time your new phone purchase, taking advantage of lower prices after a new model's launch or buy revamped 2nd hand models.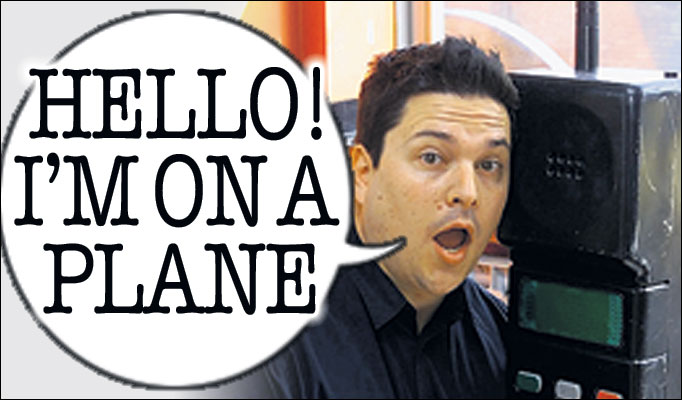 What Features Do You Really Need?
Smart phones come packed full of features designed to entice users.
But if you're unlikely to use many of them then you could be spending unnecessary money. I know I haven't take advantage of half the apps available on my phone!
We'd advise you thing about the features you like the most and find a suitable phone. If a camera is vital to you, then find models with the best camera reviews and screen quality.
If playing the latest games is important, you may need a phone with quicker processing power, while if social media apps is all you require then you don't actually require the latest mobile. Plenty of the older model phones will do all this for you at a fraction of the cost of a new phone.,
Screen Size
This is a factor becoming more and more important to users. From watching TV shows on your morning commute to surfing the internet, a larger screen make life a lot easier and can make navigating your phone easier too!
We aren't saying big is always better though, larger screens come at the cost of a bigger handset and if comfort is important to you then you may want to consider finding a happy middle ground and a screen below 5 inches.
Storage
Planning on storing all your photos, videos and music on your phone?
Phone memory is going to be of particular importance. If you've ever experienced not being able to take a photo because of a lack of free space on your memory then upgrading your storage is advisable.
Casual users will be content with 16gb, but if you like downloading lots of apps and snapping lots of pics then you can get up to 128gb to guarantee you lots of space.
But of course, bear in mind you can now automatically upload your photos to sites such as dropbox or Apple's icloud, meaning you don't actually need to store all your photos and videos on your phone.
Don't Be Afraid To Haggle
You may feel reluctant to, but if you're willing to play a bit of hardball with your existing network or a new provider then you can often wrangle yourself a better deal on your handset.
Don't be afraid to tell them you're taking your business elsewhere or simply that you'd like to know if they could do anything for you.
Remember you don't get anything without asking, and usually they'll be helpful and do their best to help you out – you the customer are a valuable asset to a phone operator so don't be afraid to drag your feet!