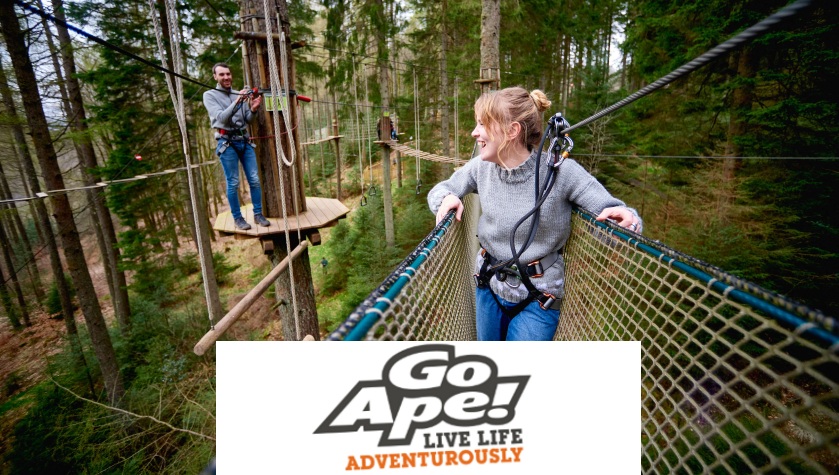 AMAZING NHS DISCOUNT FOR STAFF AND FAMILY AT GO APE!
Just remember to use the code in the promotional discount code box and it can't be used on a Saturday. You will have a great day out and save money!
GO APE NHS DISCOUNT FOR STAFF + FAMILY!
NHS Discount Offers bring you a brilliant offer from GO APE. NHS staff and family get amazing adventures when you book online through us today. All you need to do is use our Go Ape discount code (if available) at the checkout to make the saving. GO APE NHS Discount is now available at lots of locations throughout the UK.
How to use the discount code?
It is amazing and we are grateful that Go Ape allow NHS staff to have a whopping 15% Discount. However there are a few things that you must remember when applying our discount code. Firstly, you can't use it on a Saturday and any booking with a saturday will not accept the code.
Secondly you must remember that it is a "Promotional Code". There are two boxes when your taken to the payment screen. Therefore you must place the code into the promotional code box which will automatically apply the discount once this is done, as indicated by the image below.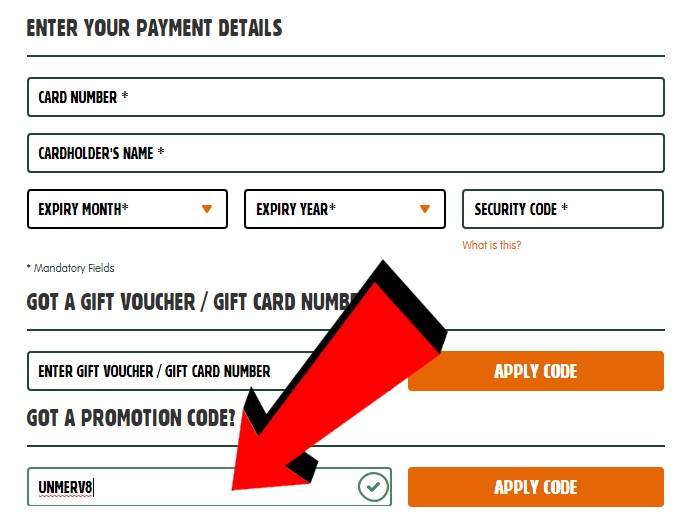 You will have an amazing day out at Go Ape and with a saving of 15% it can make it even better! Just remember the instructions above and you won't have any issues booking online.

15% DISCOUNT
Save 15% this month on a booking. Loads of fun and adventure awaits! Excludes Saturdays.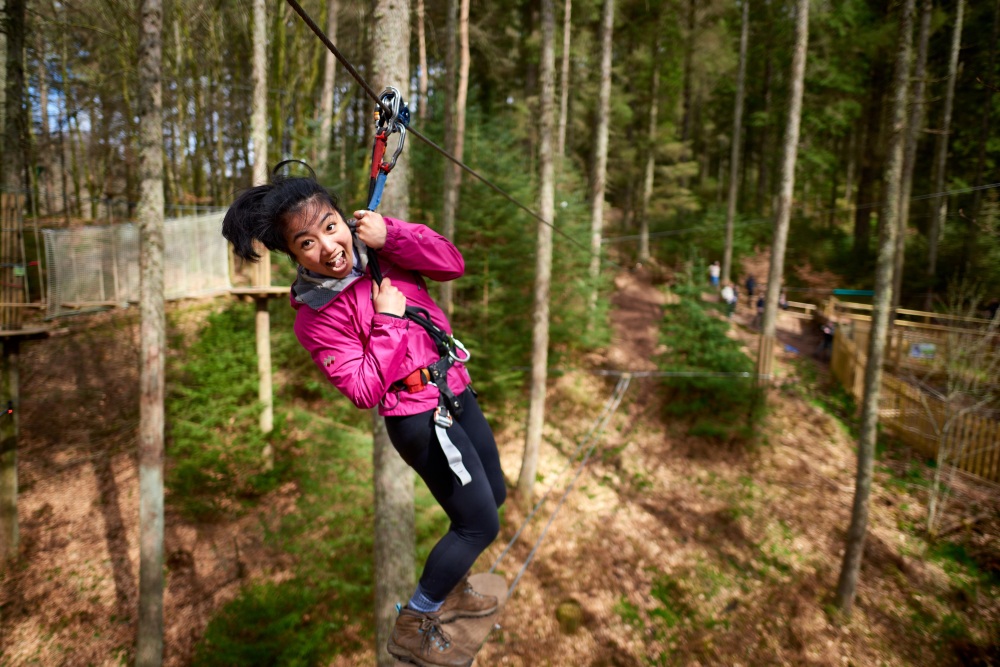 Go Ape is the UK's No.1 Forest Adventure
Award-winning outdoor adventure for all the family. Bring out your inner Tarzan with Go Ape's original Tree Top Adventure or go off-road with Forest Segways. Under 10's can also get a piece of the action with Tree Top Junior, while thrill-seekers can head to new heights on a Zip Trek adventure. It really is a day out like no other!
Gift vouchers are available for all of our adventures, so why not give the gift of adventure this year?
Tree Top Adventure
High-speed zips, free-fall Tarzan swings and daring crossings. Hitting heights of up to 30 metres, it's the ultimate test of balance and nerve. Get your blood pumping with 2-3 hours of action-packed adventure. Are you ready?
Suitable for those aged 10+ and over 1.4m tall, maximum weight 20.5 stone
Tree Top Junior
Keep those mini- Tarzans entertained with an hour long experience made up of wobbly bridges, intricate crossings and awesome zip wires. It's designed for the whole family, so if you're looking for a fun day out, why not challenge yourself to the tree tops!
Suitable for those over 1m tall, maximum weight 20.5 stone
Forest Segway
Take to two wheels with our all-terrain Segways and discover more of the forest than ever before. Whizz through our beautiful woodland trails, conquer rugged rally tracks and soak up the spectacular scenery while you're there!
Minimum weight 7 stone
Zip Trekking Adventure
Take to the skies of a 3km zip wire journey. A tandem aerial adventure gliding through sky-scraping Douglas Firs, while taking in the best scenery the Lake District has to offer.
13 years +
Nets Kingdom
An expansive network of tree top trampolines, giant ball nets, walkways and slides – all 30 feet up in the forest canopy. Fun for the whole tribe to bounce, crawl and clamber around!
Suitable for ages 5+, with designated toddler sessions available for those aged 1-4
Park Adventure
New for 2018, Park Adventure features the latest harnessing technology that keeps you continuously attached, leaving you to focus solely on having a great time with your Tribe.
Suitable for all ages, minimum height 1m/ maximum weight 20.5 stone

15% DISCOUNT
Save 15% this month on a booking. Loads of fun and adventure awaits! Excludes Saturdays.

15% DISCOUNT
Save 15% this month on a booking. Loads of fun and adventure awaits! Excludes Saturdays.