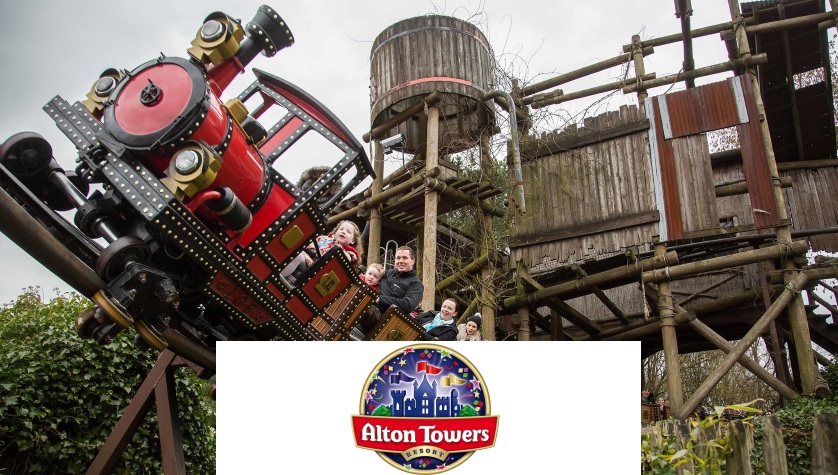 Alton Towers NHS Discount Guide
Alton Towers offer overnight stays, as well as theme park tickets, waterpark tickets, a spa and various food locations. Which makes it one of the UK's most popular attractions.
The resort offers a selection of activities other than rides such as:
The Gardens, where customer scan take a peaceful stroll,
The Towers themselves, founded on the site of an Iron Age camp,
Sharkbait Reef, where families can go on a mission to help Captain Jack,
Many shops filled all the merchandise one could wish for.
Alton Towers also offer a variety of themed sites for their customers, which include:
Stargazing pods,
The Alton Towers hotel,
CBeebies Land hotel,
Splash Landings hotel,
Enchanted Village lodges,
Enchanted Village treehouses,
Themed rooms and hotels near the resort.
All year round the resort includes events such as Scarefest, a Santa Sleepover, and Festive Breaks. The fun doesn't even stop when you're eating; as the resort offers themed restaurants such as:
The Rollercoaster restaurant; where customers can watch their orders tackle 2 gravity defying loops before dropping 8 metres down the tornado spiral to the table,
The Secret Garden restaurant; that provides a range of British and International dishes,
Flambo's Jambo; offering an all you can eat Pizzeria,
The Crooked Spoon; found in the Enchanted Village, offering family favourites.
Frequently Asked Questions:
Does Alton Towers do NHS Discounts?
Alton Towers Holidays currently does not offer NHS discounts to staff. This is unfortunate, but it doesn't mean you can't still save some money on your next trip!
We are constantly updating our offers, so that you can have the best discounts possible! To keep getting these discounts you'll want to check back here to the Alton Towers page or bookmark our website. Bookmarking our site will mean you always have the latest offers at the click of a mouse, so you'll never miss out on an amazing deal!
How can I get discounts at Alton Towers?
You can still save on Alton Towers, here is a list of ways you may be able to save:
Buying tickets online as it's up to 40% cheaper buying them beforehand than paying at the door.
Students can get up to £25 off online purchases.
Using the buy 1 day get another day free offer.
Kids play free is a midweek offer. You can get the 2nd Day Free, and the 3rd Day Free.
Their breaks are suitable for large families, couples looking for a thrill, and customers on a budget. The good news doesn't stop there! For families wishing to save a few pounds, the resort have a number of discounts and money off savings on tickets for you to take advantage of. It's best to check on these a little closer to your trip though, as they're known to change.