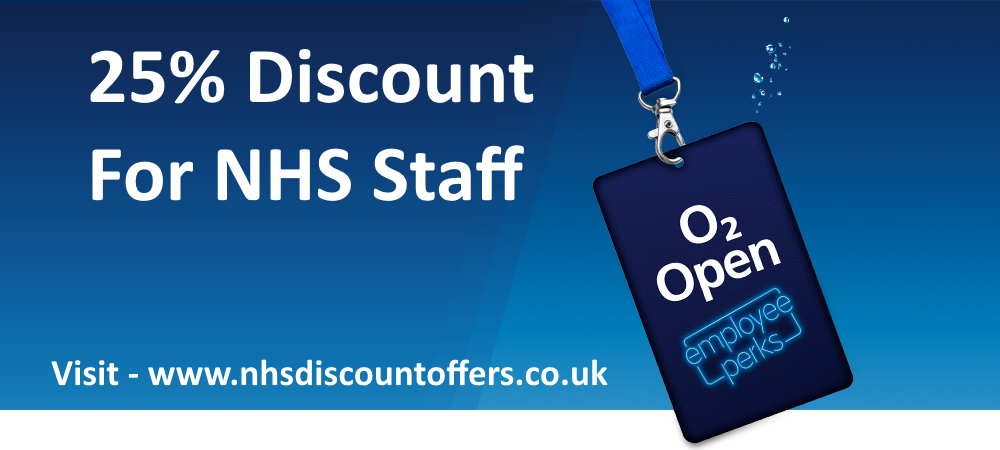 The Apple iphone is one of the most popular mobile phones in the world, so now would be a good time to take advantage in the run up to Christmas.
We have collated a few offers from some well known UK brands which we think offer the best discounts for you. NHS Staff can pick up 25% off the cost of your monthly bill with O2 using our code, or perhaps you'd prefer a £25 gift card with every new Vodafone purchase?
Take a look below

iPhone X Cheapest Pre-Order
Pre Order the iPhone X phone for only £35 a month and 5GB of data. The handset will cost £649.00.

iPhone X with 5GB of data
Best of both data and lower price - iPhone X for £69 a month with £69 handset price. Remember you also get 25% Discount on your monthly bill with NHS Employee Perk.

25% NHS O2 Discount
Get 25% off Airtime Plans with 3GB data and above OR 15% off Airtime PLans Below 3GB. You need to purchase the phone on O2, then use voucher code NHS01 once you have an O2 Open account.

iPhone 100GB Deal
Get the new iPhone 8 from only £67 a month & only £9.99 up front cost - Plus get a whopping 100GB data a month & 24 months BT Sport app access!

Iphone 7 128GB
Get £10 off your new mobile phone by using our code TENOFF - Use our exclusive voucher and save £10 off the price - excludes Iphone 8 & iphone X
Free Gifts with Phones
You can pick up a variety of money back and gifts with certain phones!  – Take advantage!

FREE Speaker
Order the brand spanking new Samsung Galaxy S8 today - and get a FREE Bluetooth Speaker worth £99!

Free £25 Gift Card
Get a £25 Gift Card when you purchase any new Vodafone phone on contract!

iPhone 8 100GB Deal
Get the new iPhone 8 from £67 a month & only £9.99 up front cost - Plus get a whopping 100GB data a month & 24 months BT Sport app accesss!
Apple is a company that needs very little introduction. For the past decade they have truly been a household name, whether through their desktop computers, laptops, mobile phones or tablets. It's a company synonymous with quality and quality.
The company began as a small start-up, with three friends, one garage and some pretty humble beginnings. Steve Jobs and Steve Wozniak attended the Homebrew Computer Club together; a computer hobbyist group that gathered in California's Menlo Park from 1975.
Woz had seen his first MITS Altair there – which today looks like little more than a box of lights and circuit boards – and was inspired by MITS' build-it-yourself approach (the Altair came as a kit) to make something simpler for the rest of us. This philosophy continues to shine through in Apple's products today.
Woz produced the first computer with a typewriter-like keyboard and the ability to connect to a regular TV as a screen.
Later christened the Apple I, it was the archetype of every modern computer. Today, Apple has set the standard for a huge assortment of technology and as a result it has amassed a huge and loyal fan base.
Whether you're considering investing in a Mac Book Pro, the latest iPhone or iPad, we have all the best and up-to-date Apple promotions and discount codes.
That's right! We're here to make sure you never miss a saving on any of your Apple products, all you have to do is visit our site before making your way to an Apple store or their website.

iPad 2 16GB - Referb
Get the ipad 2 Referb for cheap. Ideal for a present and comes with 1 Year warranty. Hurry limited stock at this price.

Apple iPad 9.7' 2017 32GB Wi-Fi - Space Grey
Get the new Apple iPad today at this great price. It comes with 32GB of memory. It is HD quality screen and comes with 8 Megapixel camera.
How do you rate NHS Discounts for Apple Iphone