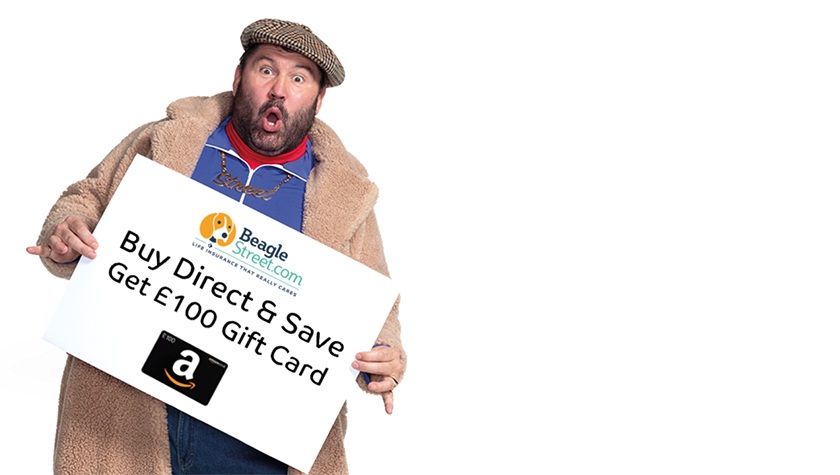 Beagle Street NHS Discount

£100 Gift Card When You Buy or Move your Life Insurance to Beagle Street
Ongoing Offer
We have a great new Exclusive deal on life insurance for Health Service staff to benefit from. If you need life insurance or looking to change then take a look at the benefits you can get from Beagle Street:-
Exclusive £100 Gift Card for our members
You're in control – Set the duration of the policy when you order.
Counselling Support Service
Free Will
Free Terminal Illness Cover
When you take out a valid Beagle Street Life Insurance policy over £14 per month – T&C's Apply
Who is the Life Insurance Cover for?
If you're aged between 18-65 years and require cover then this could be for you. If you need to make a claim then doing so is quite simple!
Worried about having a blood test or medical?
At Beagle Street they have an online medical questionnaire to process your information and this allows them to provide you with a quote. They don't require you to have a blood test or medical examination.
Have you seen their Trustpilot Reviews?
So your thinking of getting life insurance with Beagle Street but would like some confirmation of how they deliver their service? Well just take a look at their reviews on trust pilot.
Exclusive Offer for our NHS staff and family
So if your interested then take a look, see what you think and you could benefit from a £100 Gift card which is available for all our members and their family to use when you take out a valid Beagle Street Life Insurance policy over £14 per month – T&C's Apply.