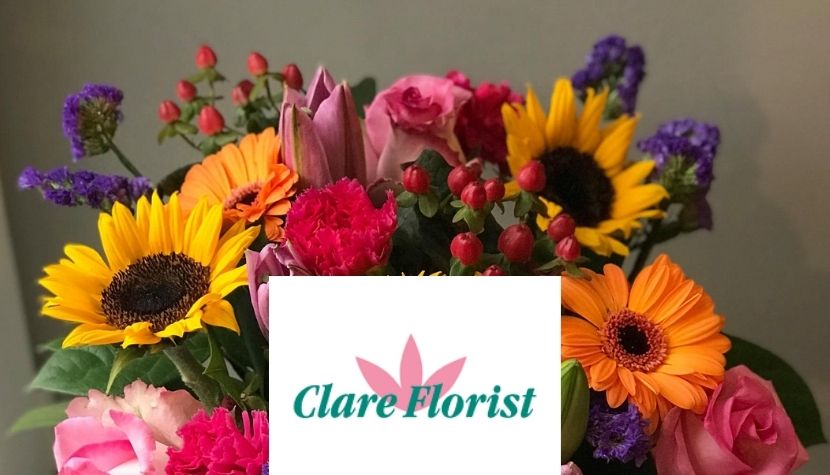 NHS Discount Guide for Clare Florist
Beautiful flowers for yourself or a loved one shouldn't break the bank!
That's why we've teamed up with Clare Florist to get you the best flowers, and the best prices. Clare Florist started out as a small fruit and flower shop in 1978 and are now a leading florist business. They try to make shopping on their site easy for customers by introducing different ways to browse flowers. You can now browse by occasion, type and price.
So, if flowers are right up your alley then check out the top of this page for all the latest discounts. We'll be updating these regularly, so you'll always have a good deal!
Frequently Asked Questions:
Does Clare Florist offer an NHS discount?
Unfortunately, Clare Florist are not currently offering a NHS discount! However, you could still save money with them. We've partnered with Clare Florist to give you the best deals and discounts they have on offer. You can check out the top of this page to see what deals are available to you as they're constantly being updated.
Note: Some of our deals are NHS staff only, but others are available to everyone.
Does Clare Florist do free delivery?
Yes, Clare Florist offers their customers free next day delivery. You can also select specific delivery dates for free. They know how important it is to get the flowers you want when you want them! Which is why they may be sure to keep delivery costs free.
If you've ordered flowers with them, you can also expect to have them delivered on your chosen date, sometime before 6pm. However, Clare Florist are unable to pinpoint the exact time you'll receive your flowers! If you need them at a certain time though, you're best ringing them up to check on specific timings yourself.
How do I order flowers from Clare Florist?
Ordering from Clare Florist couldn't be simpler! You just need to follow their four very simple steps to order your flowers. These steps are:
Find and select the bouquet of flowers you wish to receive on https://www.clareflorist.co.uk
You'll then be asked to add any additional things to your order. This could include a vase, chocolates, a teddy or a card.
Then you'll select your delivery date from the available dates left. You'll also need to give Clare Florist your address here too.
Select the free standard next day delivery so that your order comes on your specified date. All orders will arrive on your selected date before 6pm, but a more specific time can be specified early on.
Note: The sooner you order your flowers, the more likely it'll be that Clare Florist has your preferred date available. This is very important for special occasions, so be sure to book your order as soon as possible!
How can I contact Clare Florist?
If you need to contact Clare Florist for any reason, then you can contact them by telephone. Their contact number for customers is 0800 073 7676, but you can also email them at queries@clareflorist.co.uk.