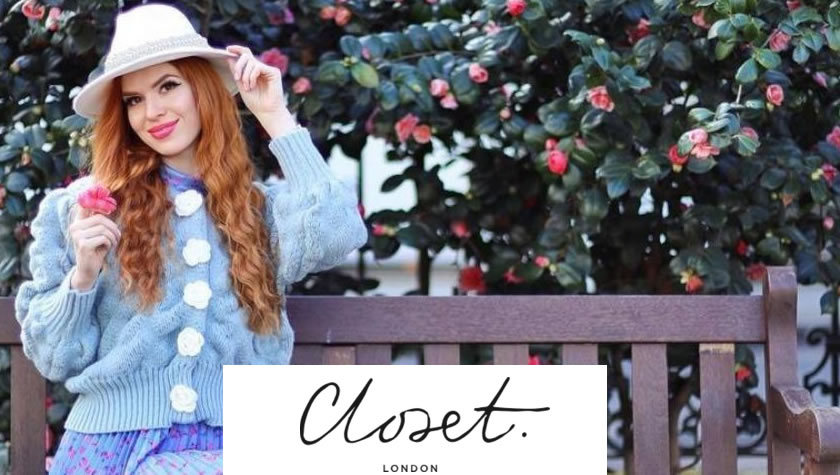 [emaillocker id=78959]

20% Discount Code for NHS Staff
Fashion brand Closet London are offering 20% off new styles for NHS staff! Simply use the code at checkout
Closet London is a contemporary womenswear retailer specialising in fashion to make women feel confident and feminine. From stylish workwear to the perfect everyday outfit, you'll find plenty of options for every style. Not only that, but you'll find a wide range of options for every occasion with their wedding collections. Stocking sizes 6 to 18, you can treat yourself to some new clothing that are the perfect fit.
Does Closet London offer a NHS discount?
Yes! Closet London has provided us here at NHS Discount Offers with an exclusive 20% discount code for NHS staff to use. To redeem this offer, copy the code at the top of this page and click the link to go the Closet London website.
How do I get a discount at Closet London?
Besides using the exclusive discount code at the top of this page, there are a number of other ways to get a Closet London discount code. While you are on this page, be sure to check for the latest offers listed at the top of this page. These offers are updated as often as possible to ensure you have access to the latest offers. Another way to save money on your next order is to check the sale section on the Closet London website. All items listed in the sale are reduced and you could save up to 50% off!
Signing up to the Closet London newsletter will immediately give you a 10% discount code. By signing up to the newsletter, you will also get the latest offers and news sent straight to your inbox. Head to the Closet London website to enter your email address to sign up. Alternatively you can follow Closet London on their social media pages on Facebook, Twitter and Instagram. By doing so, you'll get the latest Closet London news on your newsfeed.
If you regularly shop at Closet London, the Closet Club reward scheme could see you earning up to 15% off your next order. Keep reading to find out more.
What is the Closet Club?
The Closet Club is Closet London's reward scheme. Free to join, the Closet Club is a great way for returning customers to earn benefits. For every £1 you spend, you will earn 3 points. These points can then be converted into money off vouchers. Choose from 5% off, 10% off or 15% off vouchers and save money on your next Closet London order. Simply head to the Closet London to find out more or sign up to the Closet Club for free!
Does Closet London offer free delivery?
Yes! Closet London offers free delivery on all orders over £70. All other orders will have a small additional delivery fee starting at £3.99. A full list of the delivery options and a breakdown of the prices can be found on the Closet London website.
[/emaillocker]