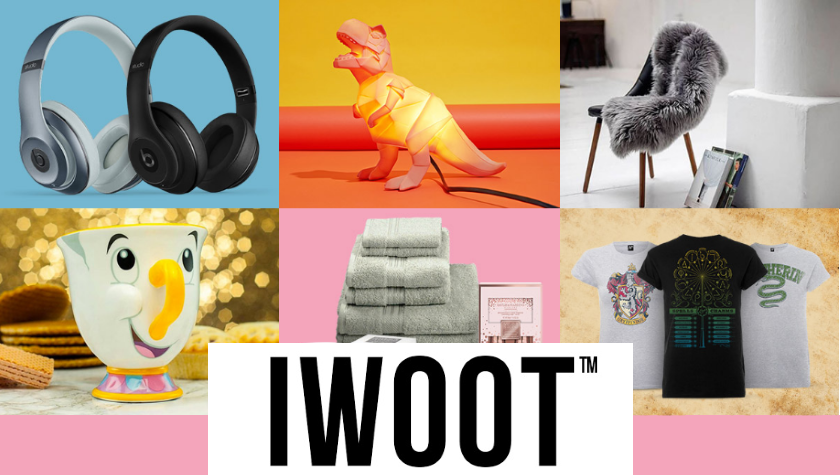 IWOOT NHS Discount Guide
NHS Discount Offers have teamed up with one of the greatest gadget and gift websites around. Iwantoneofthose.com (IWOOT) have hundreds of great products to choose from and also lots of great discount codes for you to use. So check out the IWOOT.com website today and see what savings you can make.
IWOOT was launched in 2000 as an online retailer offering a selection of quirky gifts including gadgets, gizmos, toys, photo gifts, experience days and also home and office accessories. IWOOT is an ideal gift shopping solution for NHS Staff, Family and Friends. For those of you who have everything, IWOOT is a great place to buy things you don't need but are dying to have!
On IWOOT you can get lots of great deals, they have them displayed for you right on their home screen. So if you want to have a look at the possible savings you could be getting when you're gift shopping, you can click here to go to IWOOT.com.
Frequently Asked Questions:
Does IWOOT do NHS discount?
No, unfortunately IWOOT doesn't currently offer an NHS discount. However they do offer other relevant discounts on their page. You can find top deals and discounts on the IWOOT homepage. They make sure to put their best discounts on their homepage, so you can save more when shopping with them.
Does IWOOT do discount for new customers?
Good news if you're a new customer, then you could be saving money with IWOOT. They want to make sure their new customers get the best out of their first purchase. So IWOOT give all new customers 15% off of their first order. You can get this deal by clicking here to be redirected to the IWOOT discount page.
Can you get an additional discount with IWOOT?
You can get many discounts on the IWOOT site as they have their own discount page, which can be found here. Amongst these deals are big savings such as £20 off when you spend £100 or £10 off when you spend £50. These are huge savings and they could be yours if you shop with IWOOT today.
Alternatively, you can always check back to the top of this page. This is where we keep all of our best IWOOT offers for you and your family to save as much money as possible.
Does IWOOT offer free delivery?
Yes, you can enjoy IWOOT with easy and free delivery. You'll need to spend over £30 online to get your free delivery. So the sooner you order the sooner you'll get free delivery.