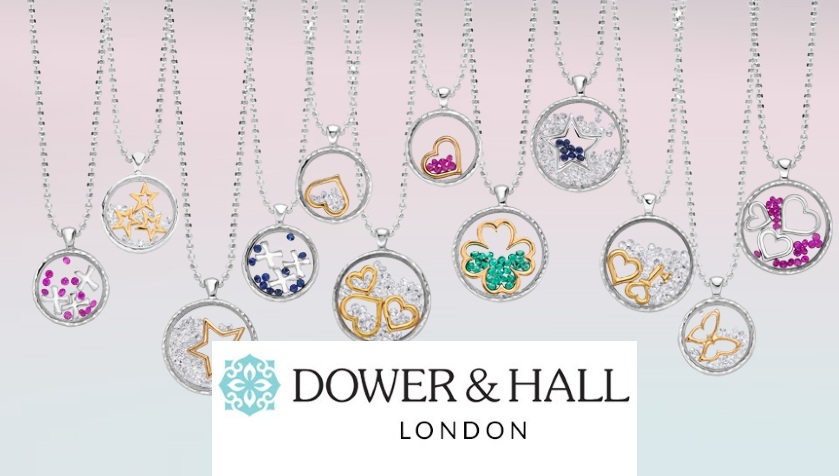 Get 10% Discount when you sign up to the newsletter

Dower and Hall Sale is now on!

Amazing Earrings from Only £20
NHS Discount Guide for Dower & Hall
Precious rings don't always have to break the bank, with Dower & Hall you'll be amazed at the quality you'll find!
Dower & Hall are a jewellery company, who handmake their pieces in London. They use recycled metal in the creation of these beautiful pieces too, making them much more ethical, while still being affordable! Dower & Hall only make jewellery that is sterling silver or solid gold, so you won't be compromising on quality either.
Their collections aim to make their jewellery part of your daily essentials, so you can always be looking your best. They also offer a repair service for all Dower & Hall pieces, so you won't need to buy a brand new piece. Instead you can send it to their workshop to be repaired, so you can live life more sustainably.
Not only are their metals sourced ethically but they also source all of their diamonds and pearls as ethically as possible! Deliveries with Dower & Hall are also sustainable, as their deliveries are all carbon neutral. Better keep your eye on this company! Looks like they'll be saving the planet while making us feel fabulous for many more years to come!
Terms and Conditions for Using Our Code:
Applies to full price jewellery and cannot be used in conjunction with any other offer or interest free credit.
Code is only valid online and cannot be used in stores.
Code does not apply to Gift vouchers, Dosh coins and bespoke jewellery.

Frequently Asked Questions:
Does Dower & Hall do NHS discount?
No, unfortunately Dower & Hall do not currently offer an NHS discount. This doesn't mean that you can't still save with Dower & Hall though!
If you're looking for a big saving at Dower & Hall, then you can check the top of this page for the latest offers. However, if you can't quite find the discount you were hoping for today, then no problem! We are constantly updating our discount codes, to give you the most up to date deals. So make sure to check back here to find the best deal for you.
Does Dower & Hall do Blue Light discount?
You cannot currently use your Blue Light Card to save at Dower & Hall. However, we do definitely recommend getting a Blue Light Card if you're eligible as they are a great way to save even more money at some of your favourite stores.
Once you have your Blue Light Card it's super easy to start saving money! If you want to sign up to get your hands on a Blue Light Card or even to check your eligibility, you can click here to be taken to their new user page. Once you have your account and card it's as simple as searching for your favourite brands! Then you'll be ready to redeem your discount codes and start saving.
Does Dower & Hall do student discount?
No, Dower & Hall aren't currently running any special discount for students! But if you still want to save with Dower & Hall you can go to the top of this page to find the latest offers we can give you. These offers are constantly changing and updating too, so you can get the best discount that suits you at the click of a mouse. It really couldn't be easier to start saving!
Does Dower & Hall do free delivery?
Yes, Dower & Hall offer free UK delivery on all orders. If you aren't ordering from the UK, then prices will be as follows; Europe delivery cost is £15, Worldwide delivery is £25 and for UK Next Day Delivery is will cost you £9.95.
Does Dower & Hall offer free returns?
No, Dower & Hall do not offer free returns. You can return your items within 14 days of receiving them, but you will have to pay for the postage fees yourself in this case. If you'd like you see the full returns information, you can find it here.