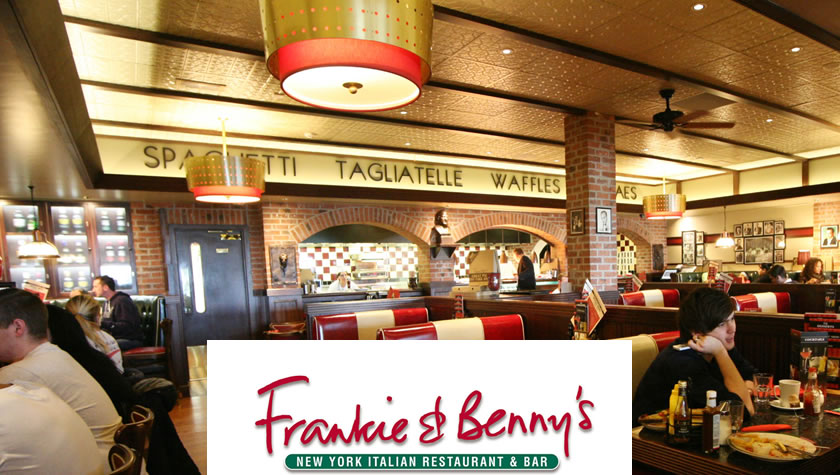 Frankie and Bennys is a well-known Italian-American restaurant chain located across the UK. First opening in 1995 in Leicester, today the restaurant chain has over 190 locations across the UK.
The restaurant's website and branches tell a fictional story of its origins. Beginning in 1924, at the age of 10, Frankie left Sicily with his parents and moved to "Little Italy" in New York.
Within a year of moving, the family openeda restaurant, everybody helping with the building and the cooking in equal measure.
Frankie went to the nearby high school and became lifelong friends with Benny, already a third-generation American. The business was taken over by Frankie and Benny in 1953, and combines popular American food and traditional Italian dishes.
So whether you're tired of cooking for the family or just fancy a treat, Frankie and Bennys has all your most favourite dishes and a little slice of home to enjoy.
At their restaurants you can expect great service, delicious food and a comfortable setting to enjoy yourself in.
There's even excitement for the kids too with their make-your-own pizza parties! Your kids can become mini chefs and create their own delicious pizzas, for just £7.75 each. They even host school trips too!
To get the best deals at Frankie and Bennys simply visit our site and we'll show you the very latest promotions and discounts. So you can take a night off cooking and enjoy yourself for less!
Frankie & Benny's - How do you rate their food?