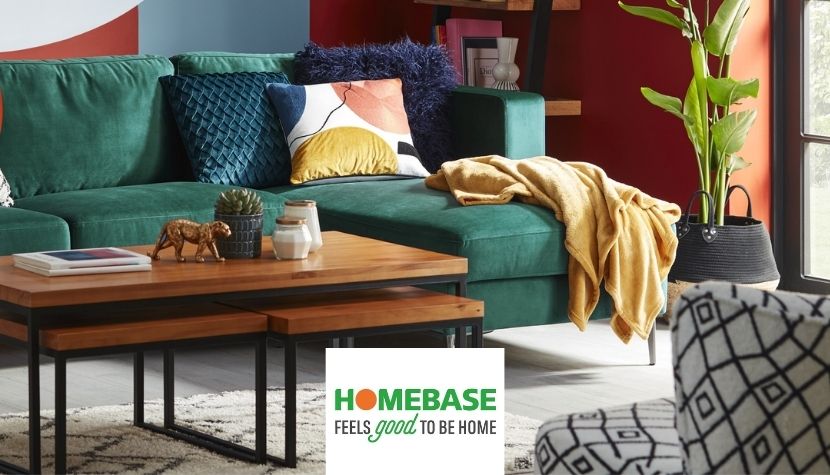 Are you planning to renovate your bathroom or kitchen? Maybe redecorate your home or give a new lease of life to your interior walls? Whatever the project, if you're short of supplies, Homebase could be your best bet.
The go-to home improvement centres for many professionals and DIYers in the UK, Homebase was founded in 1979 by Sainsbury and GB-Inno-BM.
Today, Homebase counts over 160 stores across the UK, welcoming all DIY enthusiasts as well as constructors and contractors. Now, if you're wondering why to choose them over other home improvement stores, read our Homebase review below.
Does Homebase offer an NHS Discount?
At the moment, Homebase does not offer a specific NHS discount. If this changes in the future, we will post an update here so be sure to check back later for any updates.
Homebase Product Range
Catering to all home improvement needs, Homebase impresses with a variety of products. Their range covers all environments of your home, including the outdoors. Perhaps the simplest way to find what you need is browsing the Shop by Room section of the website.
Alternatively, you can pick the various categories, such as paint and decorating, furniture, lighting and electrical, plumbing, flooring, tiling, and gardening, to name just a few.
Like you could expect from a home improvement centre, Homebase also sells a wide range of tools and hardware, including power tools, nails, screws, and fixtures. In other words, you can easily find everything you need for your redecoration or renovation project.
Homebase Perks
We all know home renovations are expensive, but luckily, Homebase comes with loads of perks. To begin with, the store has regular discounts and promotions on a wide range of products – simply browse the Deals section of the website to find which items you come with a deal or reduced prices.
Exclusive bundles represent a further option to save a quid. For instance, at the moment of this writing, you could get half price for all kitchen units and 25% off all worktops, sinks, and taps. Likewise, you could get two cans of Elle decoration paint for £60 or up to 25% off for all bathstore items.
Discounts apart, we also like the blog section of the website. Here, you can find plenty of tips and ideas that can not only inspire you but also highlight how you could save money when redecorating or renovating your home.
Furthermore, you can also opt for click & collect or standard home delivery for your orders, both of which are free across the UK.
Our Verdict
With loads of discounts, other perks, and a huge variety of products, Homebase is undeniably one of the best home improvement centres to consider. Present in most towns and cities across the UK, the retailer impresses with affordable prices, multiple payment options, as well as delivery or collect options when purchasing online. Whether you're only looking for wall paint, furniture, or even bespoke home improvement solutions, Homebase has it all. No doubt, they are well worth your attention, and we can only recommend them.