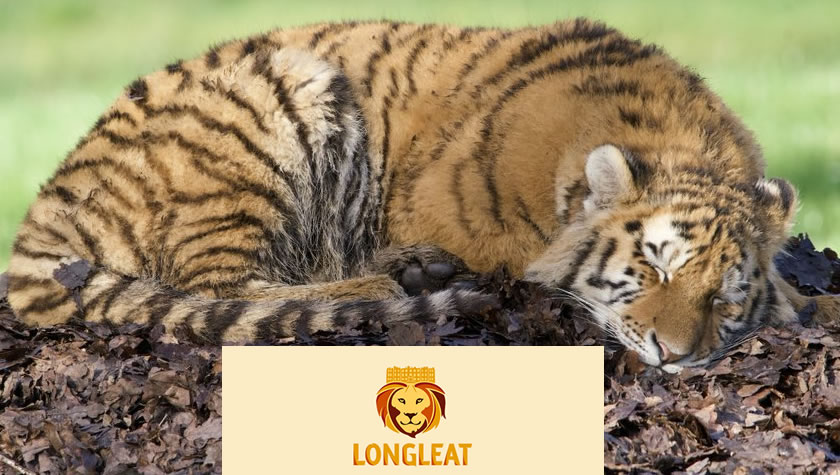 Does Longleat do NHS Discount on Tickets?
Yes, Longleat does offer a NHS Discount on day tickets. Currently, Longleat offer Emergency Services Day tickets that are available to NHS staff. By purchasing one of these tickets, you can save up to £10 on standard ticket prices for both adult and child day tickets.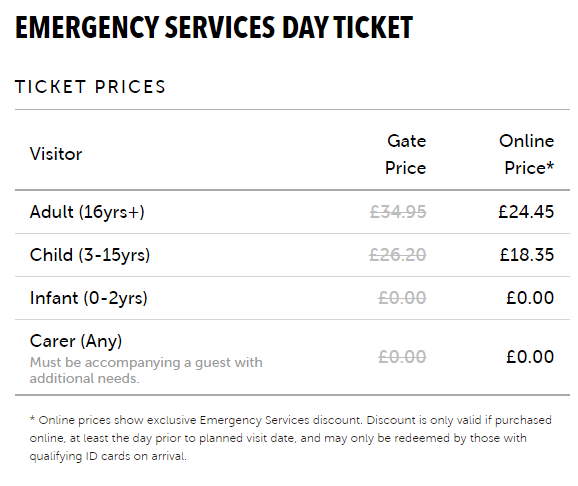 These Emergency Services Day tickets must be booked online in advance of your next visit. Guests must then present a valid ID card on arrival to validate the offer. Longleat will accept either a personalised staff ID card or a registered Blue Light Card.

Save up to 30% at Longleat
Once booked you must show valid ID upon entry to the park.
How to get a discount at Longleat?
There are a number of ways to save money and get a discount at Longleat. The easiest way to check for discounts is to check for any offers listed at the top of this page. This page is updated regularly so be sure to check back often for any updates. Alternatively, you can find a list of all the current offers on the Longleat website in the Special Offers section. These offers will vary and range from meal deals to exclusive discounts for annual pass holders.
Another great way to get access to exclusive special offers is to download the Longleat app. By downloading the app, you'll receive offers exclusive to the app, along with upgrades and the latest news. You can also follow Longleat on Facebook, Twitter and Instagram. You'll be able to stay up to date with the latest news and take part in any future competitions.
Can you go around Longleat without a car?
Yes! Whether you don't want to drive through the safari in your own car, or don't have access to a car, you can still experience the Safari. Longleat offers a Safari Bus that's available for all visitors. If you choose to make use of the Safari Bus, it does have a small additional cost of £8 per person and is available on a first-come-first-serve basis. Due to this, be sure to visit Guest Services as soon as you can during your visit to book your Safari Bus tickets. More information, including departure times, can be found on the Longleat website.
Interested in getting a Whirli Toy Subscription but want to know if you can get NHS discount?
There's nothing worse than spending a fortune on toys, only for your little ones to never play with them. That's where Whirli Toy Subscription comes in. By subscribing to Whirli, you can choose from over 1000 toys to borrow. Then once your little ones get bored of a toy, simply return it and swap for another. Say goodbye to unwanted toys laying around your home and save money while keeping your little ones entertained.