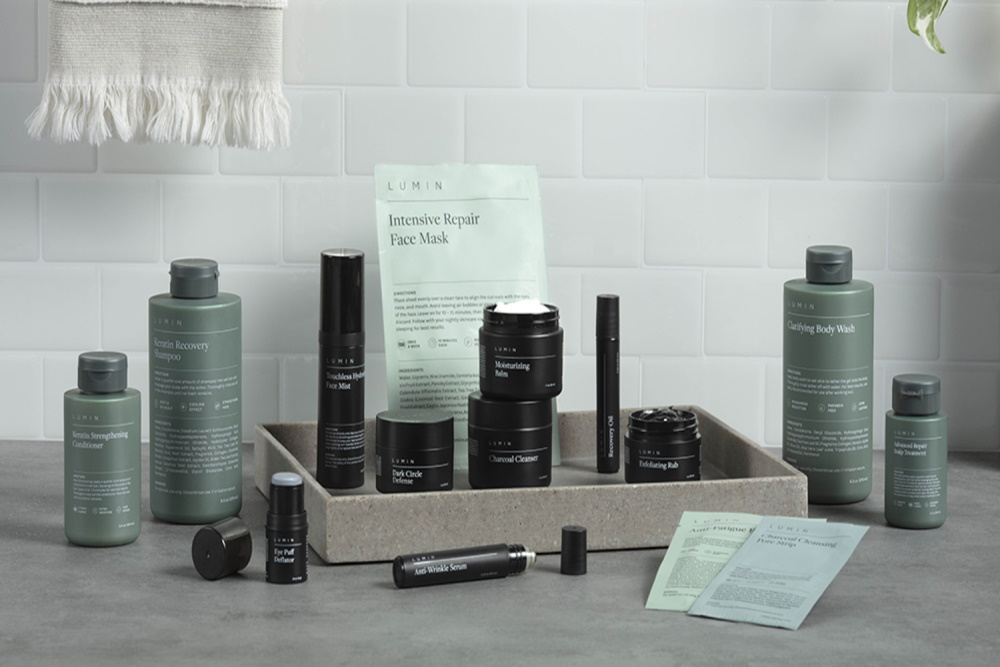 LUMIN NHS DISCOUNT

20% Discount for NHS
NHS staff can use the code to get a HUGE 20% Discount at the checkout. Use code LUMIN22NHS20 at the checkout.
Lumin is an award-winning Men's Skincare brand, developed and created in South Korea (a country famed for its cutting-edge skincare and cosmetics).
Frequently Asked Questions
Does Lumin offer NHS discount?
Yes! Lumin does currently offer a NHS discount for staff to use to save on their next order. At the moment, Lumin are offering NHS staff a huge 20% Discount on their Premium Skin care products. Getting this discount is simple, all you need to do is use the code at the top of this page at the checkout.
How can I get a discount at Lumin?
Along with the NHS specific discount mentioned above, there are a number of ways to get a discount on your next Lumin order. If you regularly shop at Lumin, subscribing to receive your favourite products is a great way to get a discount. By subscribing to your favourite products, you can save 20% across the Lumin range and you'll get your favourites delivered to your door every 2 months. Shopping the Bundles on the Lumin website is another great way to save. By ordering Bundles, you'll get multiple products for the best prices possible. You can also try more Lumin products that work together to improve your skin.
The next time you visit the Lumin website, consider signing up to the Lumin newsletter. You'll get exclusive deals sent straight to your inbox to make sure you don't miss out on the latest savings. Along with exclusive deals, you'll also be one of the first to be notified about upcoming events and new products. The Lumin newsletter is a the simplest way to stay up to date with the latest news and offers without needing to search the internet.
Alternatively, you can follow Lumin on their social media pages. By following their page on Facebook, Instagram, or Twitter you'll be able to stay up to date with the latest news. You can also find a range of reviews and guides to help you pick the best products to work with your skin.
Does Lumin offer free delivery?
Yes, Lumin does offer free UK delivery on all orders over £25. All other orders will require a small additional delivery fee starting at £2.90. More information about delivery, including delivery charges can be found by visiting the Lumin website.
At the moment, Lumin do not offer free returns, so will require a small additional fee for returns. TO find out more and check if your order is eligible for a refund, simply head to the Lumin website. You'll find plenty of information including a step by step guide to return your order.