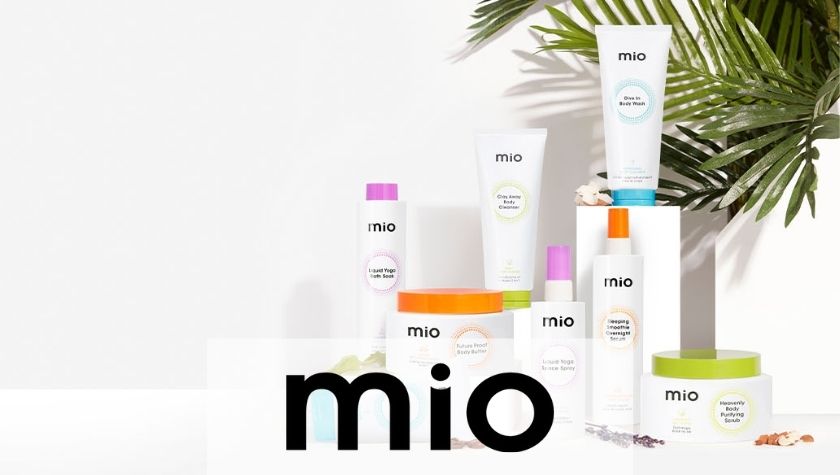 30% Discount at Mio Skincare for NHS
Exclusive NHS discount. Use the code at the checkout.
Mio Skincare is a 100% natural, plant based skincare brand. With 4 different ranges, you can find the perfect products to work with your skin type. Whether you are looking for products to clear stubborn acne or to make your skin glow, you'll find skincare to help.
Does Mio Skincare offer NHS Discount?
Yes! Mio Skincare have provided us here at NHS Discount Offers with a 30% Discount for NHS Staff to use. Just copy the discount code at the top of this page. Then once you have a basket of Mio Skincare goodies, enter the discount code and save money on your order.
How can I get a discount at Mio Skincare?
There are a number of ways to get a discount and save on your next Mio Skincare besides the NHS specific discount mentioned above.
One of the quickest ways to check for discounts is to keep an eye on this page. We will update this page with the latest discounts as soon as we become aware of them. Another way to find the latest discount is to sign up to the Mio Skincare newsletter. By signing up to the Mio Skincare newsletter, you'll get newsletter exclusive discounts and deals sent straight to your inbox. Along with the latest news and product releases.
A full list of the offers and discounts currently available can be found by visiting the Offers page of the Mio Skincare website. This section is updated often so if you can't find an offer you like, we recommend checking back often to make sure you don't miss out. These can range from discounts to free gifts. You can also follow Mio Skincare on their social media pages on Facebook, Twitter and Instagram to stay up to date with the latest news. This includes the latest product releases and reviews from other Mio Skincare fans to help you decide on your next purchases.
Already love Mio Skincare products? You can earn £15 for every friend you refer. Simply share your unique referral code with your friends and family. Then if they spend £40 on their first order, you'll both get £15 off your next orders.
Shopping the Build Your Own Bundle section can be another great way to save on your favourite products. By creating your own Mio Skincare bundle, you could save up to 20% on your favourite products. The amount of discount may vary but it's an ideal way to save if you are purchasing more than one Mio Skincare products.
Does Mio Skincare offer free delivery?
Yes! Mio Skincare currently offers free standard delivery and free Click and Collect on all orders over £25. Orders over £60 also qualify for free next day delivery. A small additional delivery fee starting at £1.50 will be required for all other orders. More information on delivery, including the additional delivery fees, can be found on the Mio Skincare website.