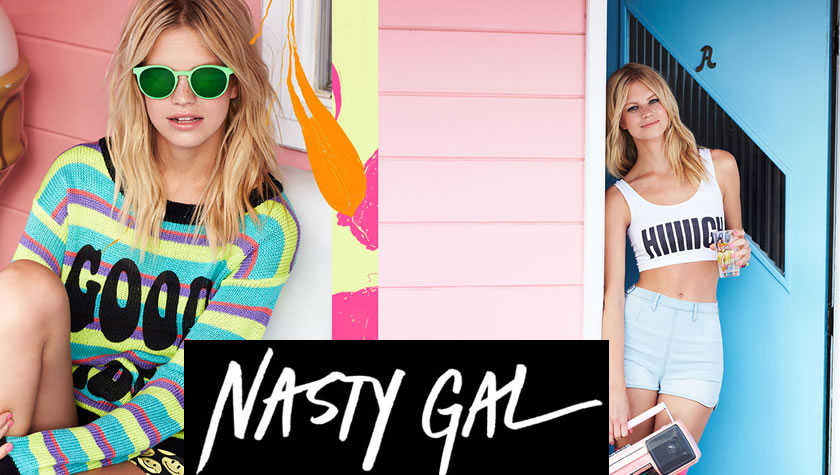 Founded by Sophia Amoruso a decade ago, Nasty Gal is an American retailer specialising in providing fashion for young women. From humble beginnings in Amoruso's tiny San Francisco apartment stacked with vintage clothing and a single laptop with an eBay account, today they provide their own clothing line, shoes and accessories, along with a few other brands.
Whilst the company has its roots in Los Angeles, they sell everywhere online. Making their ranges accessible to everyone. The company was purchased in 2017 by the BooHoo Group and now has over half a million customers in over 60 countries.
The brand's original label launched in 2012, offering limited-edition styles. It debuted its first Nasty Gal Fall/Winter 2012 Collection – Weird Science- during New York Fashion Week.
From then on the company has continued to launch a variety of collections during major fashion seasons throughout the year.
Nasty Girl has is an ever evolving company, from releasing their own magazine to Amoruso launching her own best-selling book, #GIRLBOSS.
Following the book's release, Amoruso launched the GIRLBOSS Foundation to inspire women to take their careers into their own hands. The foundation awards grants each quarter to women with creative projects.
So if you're looking for an affordable fashion brand that brings you all the latest Los Angeles styles without the price tag, then be sure to visit Nasty Gal. We also provide you with all their latest offers and discounts to make your money go further.
How do you rate the Nasty Gal Collections?