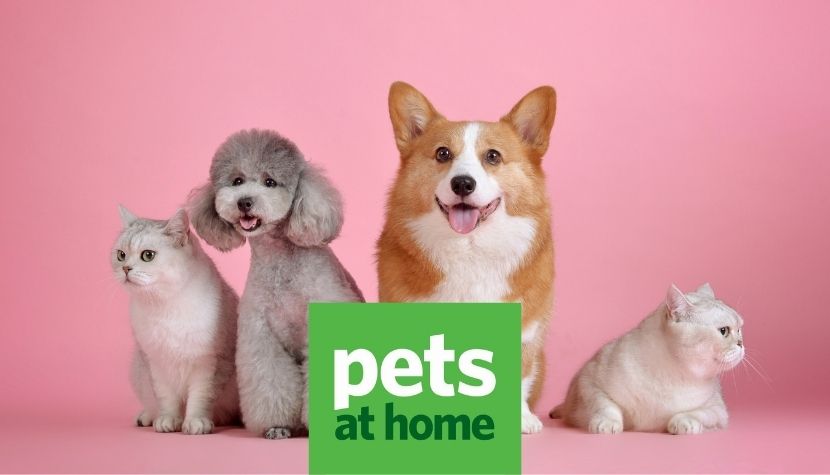 Domestic animals are more than pets for many of us. They are our babies, part of the family, and usually, even get better treatment than our human family members. If that's your case, too, perhaps you love to pamper your pet with high-quality food, a new toy, or maybe even a new bed or blanket.
Whatever you want to buy a good place to look for it is Pets At Home. Dubbed the largest pet supplies retailer in the UK, Pets At Home impresses with a wide variety of products for all pets.
A number of perks, discounts, and affordable prices, to begin with, are some of its other highlights. Curious to find out more? Read our Pets At Home review below.
Does Pets at Home offer NHS Discount?
Yes! NHS staff can get 10% NHS Discount on all purchases instore. To redeem this discount, simply present a valid NHS ID at the till when paying for your items. More information can be found on the Pets at Home Website.
Pets At Home Product Range
Many people think of dogs and cats when talking about pets, but if your beloved animal is an iguana, a parrot, or maybe a hamster or ferret, then perhaps you feel frustrated when your local pet shop doesn't sell enough supplies for your non-human bundle of joy.
Luckily, Pets At Home knows that the word "pets" comprises a wide variety of animals and covers all possible options.
Their product range comprises a variety of dog and cat foods, clothes, and accessories, including toys, kennels, pet beds, transporters, and so on.
Dogs and cats aside, the store also sells food and accessories for reptiles, birds, fish, and even wildlife you may happen to come in contact with. Furthermore, you can also find all supplies needed to take care of your chickens, should you have a coop.
Pets At Home Perks
Most online stores come with perks, but Pets At Home goes the extra mile, proposing a variety of discounts. New pet parents, for instance, can join the store's puppy and kitten club to receive free advice as well as 10% off their first order.
The PayDay deals gather a large selection of discounted pet foods, or you could simply browse the special offers section of the website to get your hands on exclusive discounts.
Talking about exclusive discounts, you can also join the VIP club to get tailored discounts for your pet as well as 10% off your next order.
If you found your pet's preferred food, you could opt for repeat orders and use the discount code to get 20% off. Furthermore, delivery is free for all orders above £39, or you could opt for free store collect.
Our Verdict
Good discounts and deals may not be a pet store's main advantage, but it surely gives it some extra points when they're combined with a variety of products for all imaginable pets. Attracting wildlife to your property is also easy if that's your plan, especially if you want to set up fountains or food dishes for wild birds.
Pets At Home not only delivers all your pet supplies to your doorsteps, but you can also choose to shop in-store if you want to see the items before buying. With hundreds of stores scattered throughout the nation and outstanding products and service, they are a pet store we truly recommend.