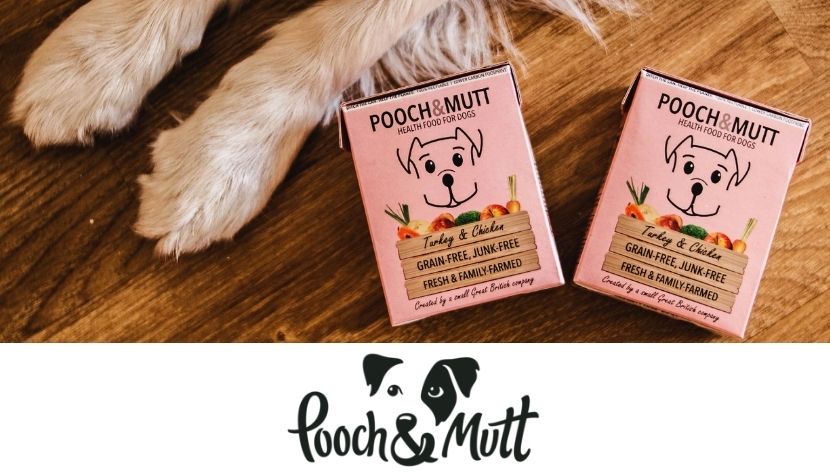 Want to know if you can use your NHS Discount to save money on pet food with Pooch and Mutt?
Shopping for food and treats for your furry friend can be a minefield. With so many brands and options it can be hard to find a food that won't just keep their tails wagging but keep them healthy too. Pooch and Mutt is a vet recommended pet food company that is only made with natural ingredients. Along with tasty wet and dry food, you can also shop yummy training treats and supplements. Pooch and Mutt also cater for a range of dietary requirements that your pet may have including digestive issues, joint problems and a low calorie diet.
Does Pooch and Mutt offer an NHS discount?
Pooch and Mutt don't currently offer a specific NHS Discount. If this changes in the near future, we will post an update here so be sure to check back often. In the meantime, you can check this page for exclusive offers and keep reading to find other ways to get a discount at Pooch and Mutt.
How can I get a Pooch and Mutt discount code?
There are a number of ways to secure a Pooch and Mutt discount code. One of the easiest ways is to check the offers listed at the top of this page. We update these offers as often as possible so be sure to check back regularly to make sure you don't miss out.
Another way to get access to exclusive offers is to sign up to the Pooch and Mutt newsletter on their website. Not only will you get exclusive offers sent straight to your inbox, but you'll also get the latest news before anyone else. Alternatively, you can follow Pooch and Mutt on their social media pages on Facebook, Twitter and Instagram to stay up to date with the latest news.
Do you regularly shop at Pooch and Mutt? Their Pooch Rewards scheme is a great way to earn a discount every time you shop online. Keep reading to find out more.
What is the Pooch Rewards scheme?
The Pooch Rewards scheme is a loyalty scheme that allows customers to collect points with every order. These points can then be turned into vouchers for you to save money on your future orders. Plus if you are a subscriber, you can earn twice as many points. You can also earn points on your dog's birthday as well as for every friend you refer.
Once you've earned enough points, you can then choose one of the money off vouchers to save either £5, £10 or £20 on your next order or subscription. You can sign up to the Pooch Rewards scheme and find out more on the Pooch and Mutt website.
Does Pooch and Mutt offer free delivery?
Yes! Pooch and Mutt offers free delivery on all UK orders over £39.99. On all other orders, a small delivery charge will apply. A full list of all the delivery options and prices can be found on the Pooch and Mutt website.
Is Pooch and Mutt suitable for puppies?
Yes, Pooch and Mutt is suitable for puppies. Pooch and Mutt offer a wide variety of products for your newest arrival including; wet food, dry food, supplements and training treats. To find a full list of the products suitable for puppies, head to the Pooch and Mutt website and shop by age. You can then treat your puppy to a range of tasty food and treats that will keep their tails wagging.