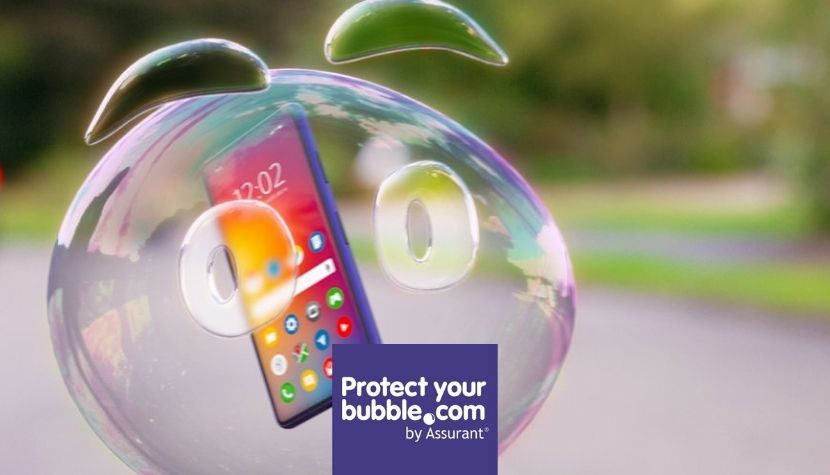 Does Protect Your Bubble offer an NHS discount?
At the moment, Protect Your Bubble does not offer a specific NHS discount. Be sure to check back for updates as we will post here if this changes in the future.
Protect Your Bubble Review
Are you looking to buy the latest Samsung or Apple handset? When you make a costly investment, it only makes sense to protect it. If you're wondering which insurance to get, Protect Your Bubble can help. Read on to find out more about their services and whether or not they're worth it.
What is Protect Your Bubble?
Protect Your Bubble is a trading name of Assurant Direct Limited, a company specialised in providing gadget, bicycle, digital, and jewellery insurance services to privates across the nation and beyond.
Since its launch in 2008, the company has insured over one million customers in the UK, USA, and Ireland. Their strengths are flexible policy options, the possibility to pay your premium in instalments rather than a one-off payment, as well as excellent customer service.
What Insurance Types do They Offer?
Protect Your Bubble originally provided four types of insurance for gadgets and other expensive items, comprising bicycles and jewellery. Over the years, though, they specialised in gadget insurance alone.
While existing customers can still fully use their bike and jewellery insurances, new customers can only opt for gadget insurance and/or digital security services.
The gadget insurance covers your new gadget from mishaps like a broken screen, other types of accidental damage, and even theft. You have to be 18 years or older to buy insurance, but parents should know that they can insure their children's gadgets.
Digital Secure service is designed for people concerned about cybercrime. This service is provided online via a hub and provides automatic alerts for your credit cards and online-managed personal finances. You can add this service to gadget insurance or keep it separately.
If you bought gadget insurance and need to make a claim, keep in mind that you'll have to provide proof of gadget ownership, either with a receipt or by providing the details registered with your operator.
Protect Your Bubble Perks
Like most insurances and online products, Protect Your Bubble comes with some perks. Students are by far the most fortunate, as they can benefit from 15% off their insurance premiums. All you have to do is provide your Student Beans ID when purchasing your policy.
For a relatively inexpensive monthly fee, you also get to cover up to 3 gadgets, benefit from unlimited repairs, and make up to two theft claims per year per gadget.
Our Verdict
Protect Your Bubble is an excellent choice if you want to insure your iPhone, smartphone, or other gadgets such as laptops, tablets, and even desktop PCs. No matter what type of insurance you get, you'll be able to cover up to 3 items and make up to 2 theft or loss claims per year for each item covered.
The affordable monthly fee also comprises unlimited repairs, and students even benefit from a further discount. Just what you need to make sure your precious devices are protected from any mishaps at all times.