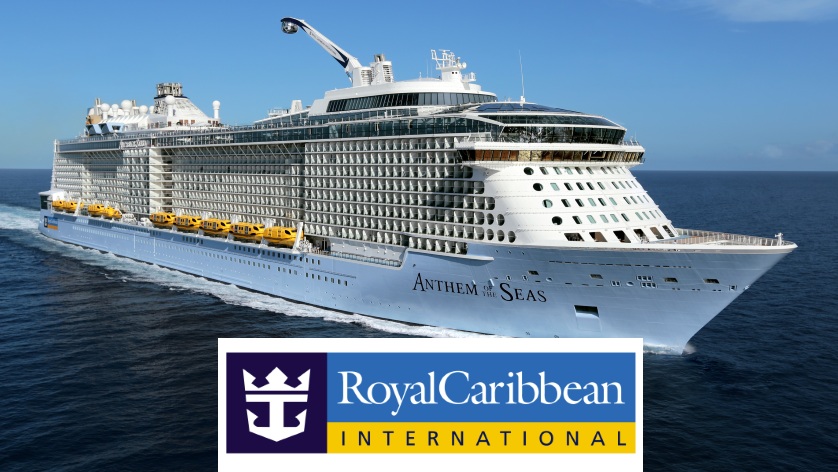 NHS DISCOUNT ROYAL CARIBBEAN CRUISE
The Royal Caribbean can provide you with the Holiday of a Lifetime! They are the pioneers of many cruise destinations at sea, offering a wonderful arena of incredible experiences with 25 of the worlds most advanced and spectacular ships. All of these continue to sail to over 250 destinations worldwide.
NHS Discount offers are bring you the very latest cruise offers and deals from the Royal Caribbean International.
We all need to escape the stresses of daily life from time to time by heading off to pastures new on a relaxing holiday.
When it comes to taking a holiday, there are many options you can choose from. This includes breaks within the UK, short city breaks abroad, a relaxing beach holiday, or an adventure holiday.
Another great option is a fabulous cruise and one of the places you can go to book this experience is Royal Caribbean Cruises.
If you want to take a girlie cruise with your friends or enjoy a unique holiday experience with your loved ones, Royal Caribbean Cruises offers the ideal solution. With a wide range of fantastic cruises to choose from, you can explore the world in real style. You will be able to benefit from a holiday experience that is as exciting as it is diverse when you travel with Royal Caribbean Cruises.
Why We Love Royal Caribbean Cruises
We all love the thought of heading to pastures new for some serious R&R time.
Well, when you go on a cruise, you can explore lots of new pastures in a variety of wonderful countries and destinations. Some of the reasons women live Royal Caribbean Cruises include:
• Incredible cruise liners with a host of facilities and amenities
• An excellent choice of cruises and destinations
• Some great special deals
• Various departure points around the world
• An excellent reputation as a market leader
• Various cruise deals available online
• More than 25 ships to choose from
• A sleek website that is user-friendly
• Has won many awards over the years
Given the wide range of benefits, it is little wonder that so many people put their faith in Royal Caribbean for the ultimate holiday and a truly memorable experience.
Some Destinations You Can Travel to with Royal Caribbean
If you are travelling from the UK, you will find a wide variety of countries you can visit when you go on one of the wide range of Royal Caribbean cruises. Some of the places you can discover include:
• Belgium
• Canary Islands
• Denmark
• Estonia
• Finland
• France
• Germany
• Gibraltar
• Holland
• Italy
• Norway
• Portugal
• Russia
• Spain
The excellent choice of destinations means that no matter what sort of place you want to visit and which cultures you are interested in, you can enjoy the perfect holiday experience with Royal Caribbean.
More about Royal Caribbean International
Royal Caribbean has a long and rich history within the cruise industry. Now one of the market leaders within the industry, the company was founded in the late 1960s. It has now become the largest cruise line in the world, which is something that has been achieved through the quality of its vessels as well as the great choice offered.
Enjoy the Holiday of a Lifetime
One thing you can be certain of is that when you choose a Royal Caribbean cruise, you will be able to enjoy the holiday of a lifetime. With wonderful destinations and fabulous cruise liners, you can look forward to complete luxury and a holiday experience to remember for many years to come.
Cruise Holidays at their Best!
PROS
Lots of Choice
Amazing Ships
Great Price online