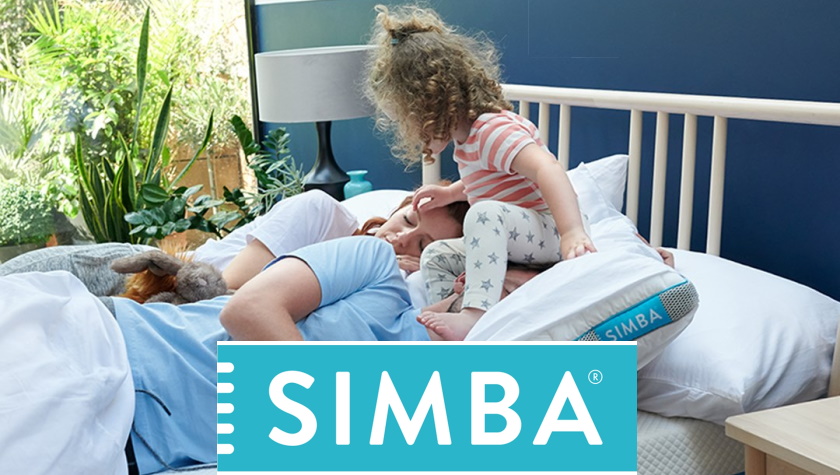 Simba Sleep – NHS Discount Guide to Save Big on Night Time Comfort
If you've wondered what heaven feels like, then you clearly haven't slept on a Simba Sleep mattress!
Simba Sleep is a British based company that is inspired to give their customers a great night's sleep. They achieve this amazing comfort for their customers from technology. You're probably wondering how technology works its way into sleep science. Simba found comfort technology, which they have patented due to its unique nature in the mattress sector.
Their mattresses are actually even award winning! They have their new Hybrid range which is even more special. They have made the Hybrid mattresses as a way of making sure they provide comfort to all body types and sleeping styles. The Hybrid achieves this, so if you're unsure on which mattress to get, the Hybrid mattresses should suit everyone.
Frequently Asked Questions
Does Simba have an NHS discount?
Yes, Simba does have an NHS discount, which you can access. This offer will get you a 40% discount on Simba Hybrid Mattresses, if you're an NHS staff member. You can also get an additional 40% off of bedding, pillows, duvets & sheets once you purchase a mattress with Simba.
Is Simba made in the UK?
Yes, Simba products like their mattresses, pillows and accessories are made in the UK. This includes all their manufacturing partners as well, who are all UK based.
If you're also lucky enough to buy or own one of their hybrid mattresses, then the springs used in those ones are made in Leeds in the UK. The steel used for the springs is also 100% British steel, so you can guarantee good quality with Simba.
How can I get Free Delivery at Simba Sleep?
The thought of transporting a mattress yourself can feel like a lofty goal. So Simba Sleep offers a delivery service for your Simba Sleep products, to make your life a little easier.
Simba Sleep offers free weekday delivery for all mattress purchases. If you need it delivered on a specific day or time then you'll need to pay £2o for delivery. Alternatively, if you need your mattress in a rush then Simba can promise you next day delivery for £40.