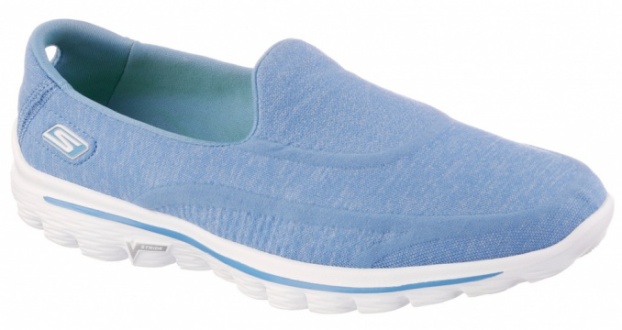 Up to 30% Discount Today on Skechers Go Walk
NHS Discount Offers bring you this great saving on very comfortable footwear. Ideal for NHS staff who work on their feet for long periods of time. These Skechers GO WALK are half shoe, half sock! Making them one of the most comfortable shoes around.
Can I get a discount on Skechers GO WALK?
Yes! You can get up to 30% off Skechers Go WALK by using the link at the top of this page. This discount will vary depending on the colour and size you choose. Also, flash sales can also affect the discount amount so be sure to check often to get the best deals.
What are Skechers GO WALK?
These Skechers GO WALK are half shoe, half sock! Making them one of the most comfortable shoes around. Designed specifically to be the ideal walking shoes, the GO WALK trainers are available in a range of styles.
If you're looking for an ideal everyday shoe, check out the GO WALK slip on trainers. Perfect for those situations where you need to quickly slip on a pair of shoes as you rush out the door. Alternatively if you are looking for extra support, the GO WALK lace up trainers might be a better option. The lace up trainers are ideal for exercising, especially if you're trying to reach your daily step goal.
You no longer have to choose style or comfort, with the GO WALK range, you can have both.  With their wide range of trainers, you are guaranteed to find the perfect style and colour combination.
Skechers have used V-Stride Technology which features a unique angled outsole, which allows natural walking gait and aids fluid stride transitions. They are quick and easy to slip on or off at convenience and have a multi-directional traction motif which enhances footing control.
Are Skechers Go WALK good for your feet?
Yes, Skechers GO WALK are good for your feet when walking. Made with memory foam cushioned insoles, your feet can be supported as you walk. Plus for those warmer days, the aircooled designs are guaranteed to keep your feet comfortable all year round. If you are thinking of these shoes for running, check out the Skechers GO RUN range.
So what are you waiting for? Go and purchase the most comfortable pair of shoes you will ever wear plus make a great saving!