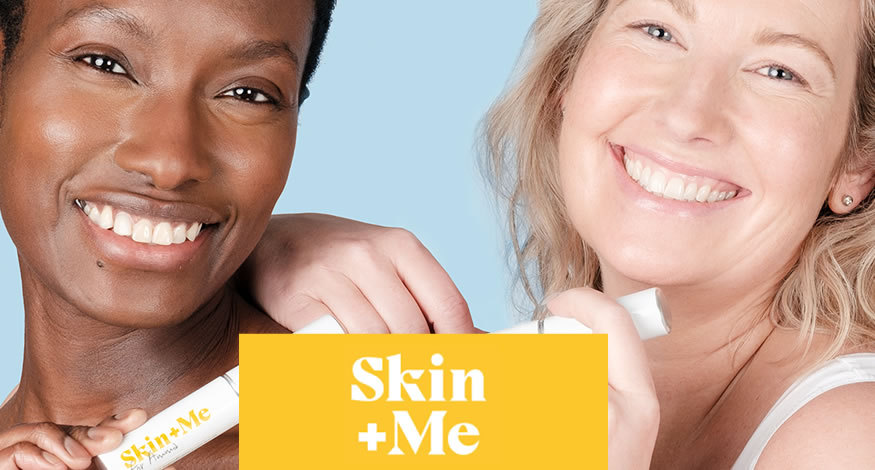 Does Skin + Me do an NHS discount?
Yes, there is an amazing offer for NHS to benefit – Get personalised skincare, prescribed just for you with your 1st month free and 5th month free.
Who doesn't want to have clear and problem free skin! Skin + Me can't make any promises, but they can most definitely help you on your way with your skincare journey.
As a company they try to ensure only the best for their customers. One way they achieve this goal is through their product ingredients. They use active ingredients in their products, which are formulated specifically to treat different skin concerns.
Their system is great too as they make sure to personalise your products specifically for your skin. Licensed dermatologists are used to select dosages for Skin + Me products, so you can get the most out of your money.
FAQs and Help
However, we do have the latest Skin + Me offers. So, checking back here for updates will keep you in the know with the latest skincare offers.
What do you get with a Skin + Me subscription?
The Skin + Me subscription box includes custom treatments for each person's individual skin type. They take into consideration your individual skin concerns, with dosage recommendations approved by a dermatologist.
Do you get a free trial with Skin + Me?
Skin + Me occasionally offer free trials. These deals will be found either on their main page a promotional offer, through their newsletter or through our offers on this page.
How much does Skin + Me cost?
Skin + Me's treatment subscription will cost you £19.99 a month.
We offer the most up to date offers for Skin + Me, so you may even be able to get a discount on this monthly subscription too. Check back to this page for updates with discounts.
How do I cancel Skin + Me?
If for some reason you are no longer happy with your Skin + Me subscription then you can cancel it using these easy steps:
First you need to log in to your Skin + Me account.
Go to the 'My Treatment Plan' section.
Here you then want to go to the 'Manage My Order' section and select 'Cancel My Plan'.
You'll be asked for a cancellation reason for the cancellation of your plan, but then your subscription will be cancelled.
How much does delivery cost for Skin + Me?
The delivery cost for Skin + Me is included in the subscription cost of £19.99 a month. Therefore, you will not need to pay any extra charges for delivery of your products.