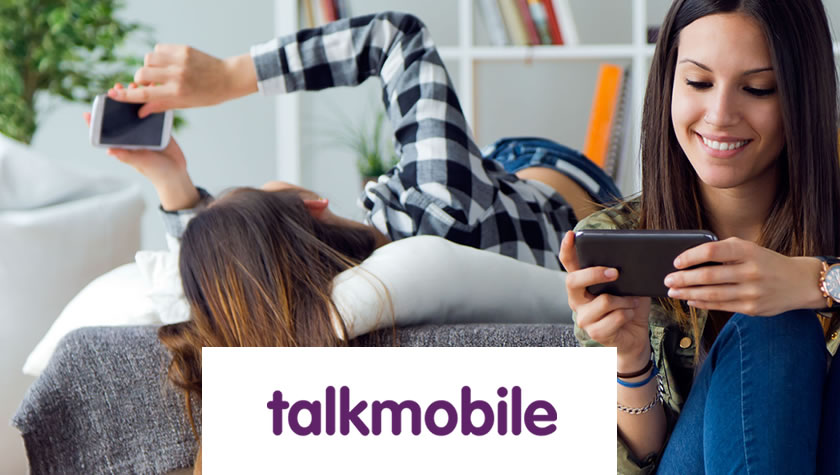 £10 a Month SIM Deal
Nice looking deal with only12 month contract, £10 per month, 30GB data with Unlimited Calls/Texts, run on the Vodafone network.
Whether you're trying to cut off expenses or are simply tired of spending a fortune for your mobile plan, Talk Mobile can help. The company offers cheap voice, text, and data plans, starting at only £5 a month. Is it worth your switch? Read on to find it out.
What is Talk Mobile?
Talk Mobile is a mobile operator developed to provide cheap yet reliable plans. Using the Vodafone network, the service provider boasts excellent coverage throughout the UK and also takes advantage of the 4G network to ensure fast browsing and downloads.
Unlike the big names in the industry, Talk Mobile doesn't offer SIM and handset bundles. You can choose from a range of cheap SIM-only plans, though.
Talk Mobile Plans
While all plans are SIM-only, their variety and affordability are awe-inspiring. You can choose from a range of 30-days or 12-month contracts, with the latter offering the most in terms of value for money.
If you don't want to commit to a year-long contract, you can choose monthly plans ranging between £5 and £12 a month. For the higher price, you'll get unlimited texts and calls, as well as 12GB of data. In comparison, you'll only get 250MB if you opt for the £5 plan.
If you decide to opt for a yearly contract, instead, you'll get more Giga for your quid; namely, a £12 plan will give you £15GB, or you could double the data allowance by simply adding £3.
Talk Mobile Perks
Cheap to begin with, Talk Mobile doesn't come with a wealth of perks and extras. You do get three months half price on all 12-month plans, can opt for a variety of upgrades that include affordable new handsets, and even use your data allowance for tethering.
Roaming according to the EU agreements is also included in the plan, meaning that you can use the service you have at home all over across the European Union and in Switzerland.
NHS, Armed Forces, and students don't benefit from special discounts, but you can simply pick a cheap plan to enjoy the benefits of this affordable operator.
Even if it doesn't provide discounts on its plans, Talk Mobile remains one of the most affordable operators in the UK. Its SIM-only plans are genuinely affordable, while the upgrades include a variety of new handset options. Perhaps you won't be able to get the latest Samsung or Apple model, but you'll still be able to upgrade to a new phone, should you want to.
Coverage is excellent across the nation, and you can even use your data allowance for tethering. Affordable and reliable, we can only recommend it.