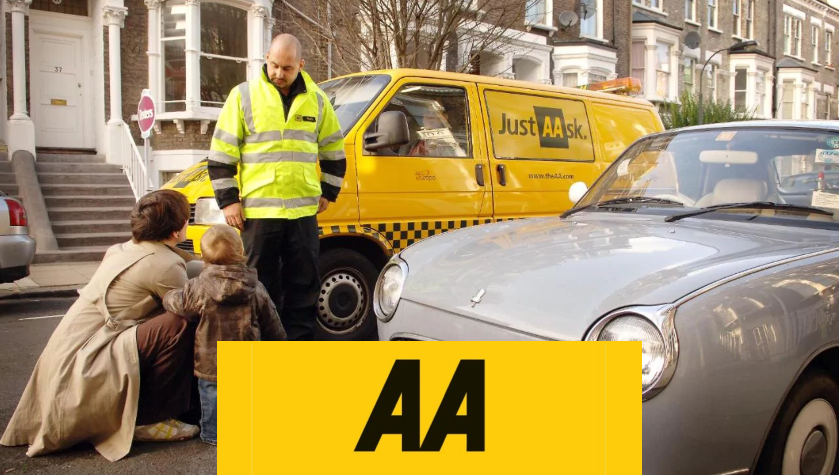 Breakdown Cover for NHS Staff
Get peace of mind with the AA, a well known and respected UK brand who offer vehicle and motor bike coverage 24/7 365 days a year to take any worry out about breaking down!
The AA (Automobile Association) is the UK's largest motoring organisation, with over 15 million members and a company history that began all the way back in 1905.
It all started when four driving enthusiasts banded together in London to form the AA. From day one their goal has been exactly the same: to protect you, the motorist, and put your interests first.
Why use the AA? Well cars can be expensive and it's an investment worth protecting! It's important to have good cover, but also to make sure that it is affordable too. The AA was created by people like you – keen drivers who just wanted fair treatment!
Today the company has over 15 million members and continues to evolve.
From setting up their first motorbike patrols to piloting 'connected cars', the AA has a unique history of embracing new technology and innovations to better serve you.
You'll also get help when you need it; The AA boasts the largest fleet of roadside patrol vans in the UK, kitted out with advanced vehicle technology that gets them to drivers in need – every 9 seconds.
They even have a roadside mobile app, allowing you to track your help and get all the support you might need.
If you're after the best breakdown cover in the UK then you should definitely give the AA a look.
Of course the AA has your back covered when it comes to breakdowns but there are also plenty of other incentives that they reward their customers with. From helping you find tasty food to enjoy with the family to keeping your car looking its finest, your benefits are always there to make every journey better.
Some of these benefits include providing you with discounts on delicious food, whether you're traveling on the road or simply looking for a nice restaurant to treat yourself at. AA provides its users with 20% off at over 1,000 of the UK's favourite pubs and restaurants – from roasts with all the trimmings at Toby Carvery to Harvester's famous grills and salad bar.
They've also got you covered if you need to refuel a little too. With AA you're able to get a coffee fix or stock up on snacks when you're on the go with money off food and drink at Moto services including Moto Costa, Moto WHSmith and Moto M&S.
Your car can also reap the benefits of being an AA member too! You're able to get a half-price Pro-shield car wash at your local IMO and keep your car looking as good as new all year round.
Their benefits far surpass travel though! If you're looking for a way to entertain the family then they'll even have you covered for that too. Through AA you can get Vue cinema Movie Money vouchers, and treat your entire family with up to 45% off box office prices.
Along with savings there are also regular competitions for you to take part in. Fancy a new car? The latest competition from their website shows them partnering with Alamo, Enterprise and National Car Rental, to give you the opportunity to win a new Vauxhall Grandland X SUV.
All you have to do is enter your details to be in with a chance of winning. These AA partners also provide you with savings of up to 15% off car rentals across the UK, Europe and North America.
All of these offers and competitions from AA come handily packaged inside their mobile app.
The app allows you to keep these benefits close at hand, so you can find the nearest restaurant discounts, half price car washes and cheapest fuel stops. It's also happens to be the quickest way to report a breakdown and track the mechanic coming out to you.
AA also highlight the very latest and best of these monthly offers, from food to motoring, travel and home & leisure. So you'll never miss out on the best deals!
We've also worked hard to bring you the very best and latest AA promotional codes and discounts, so you can get the cover you need for less!
We are happy to add them to NHS Discount Offers and you can get Breakdown cover, plus you also have the option to add extras to suit your specific needs, whether that is Home Recovery, Onward Travel and more!
Ideal for day to day use or a road trip for your holiday! Plus choose National Recovery and get FREE Onward Travel.
AA PATROL
Amazing Offer available now!
Great Breakdown Cover Online!