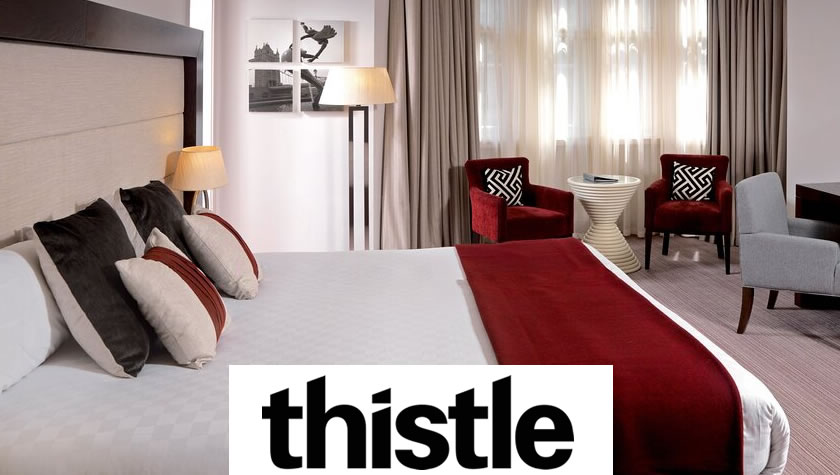 Thistle Hotels is a British hotel company with a number of hotels across London and Dorset. Not only are their properties fully serviced but are also located in some of the most convenient locations across London.

20% Discount Code for NHS Staff
Well known hotel chain Thistle Hotels are offering 20% off hotels for NHS staff! Code automatically applied at checkout
Along with provide a high quality stay, Thistle Hotels aim to be as affordable as possible with their Best Price Guarantee.
Does Thistle Hotels offer a NHS discount?
Yes! The lovely people at Thistle Hotels have provided NHS Discount offers with an exclusive discount code for NHS staff to use. Using the exclusive code at the top of this page, NHS staff can save 20% on their next stay at a Thistle Hotel. Simply copy the code and click the link at the top of this page to redeem this offer!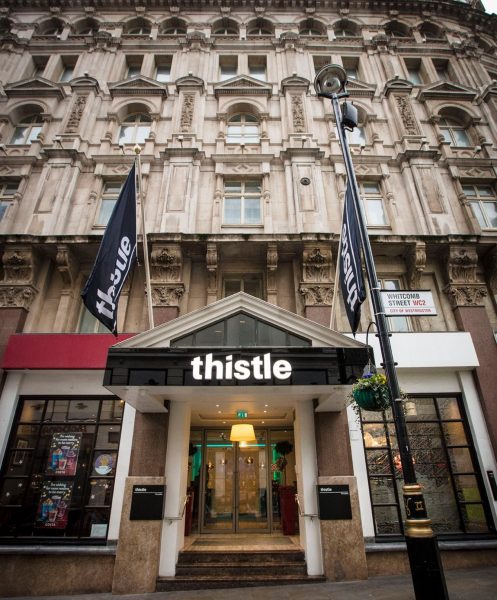 How do I get a discount at Thistle Hotels?
Besides using the exclusive 20% discount code at the top of this page, there are a number of other ways to get a discount with Thistle Hotels. One of the easiest ways is to keep an eye for any new offers on this page. We update these offers as soon as new offers become available so be sure to check back often.
Becoming a Thistle Hotels member is another way to get a discount on your next stay. Thistle Hotel members get a number of benefits including exclusive member only offers and discounts. Members can also benefit from the Thistle Hotels best price guarantee. To become a member, head to the Thistle Hotels website and create an account to get immediate access to these benefits.
Along with becoming a member, signing up to the Thistle Hotel newsletter is another great way to ensure you don't miss out on the latest deals. By signing up to the newsletter, you'll get the latest offers and news sent straight to your inbox. Alternatively, you can follow Thistle Hotels on their Facebook page to keep up to date with the latest news.
How many Thistle Hotels are there?
There are currently 9 Thistle Hotels in London, Poole, Luton and Swindon. If your looking for a city break in London, you can choose to stay in Piccadilly or even Hyde Park. Or if you just need somewhere to stay before jetting off on your next holiday, why not try the Thistle Heathrow just outside Terminal 5? A full list of the Thistle Hotels, including their prices, can be found on the Thistle Hotel website.