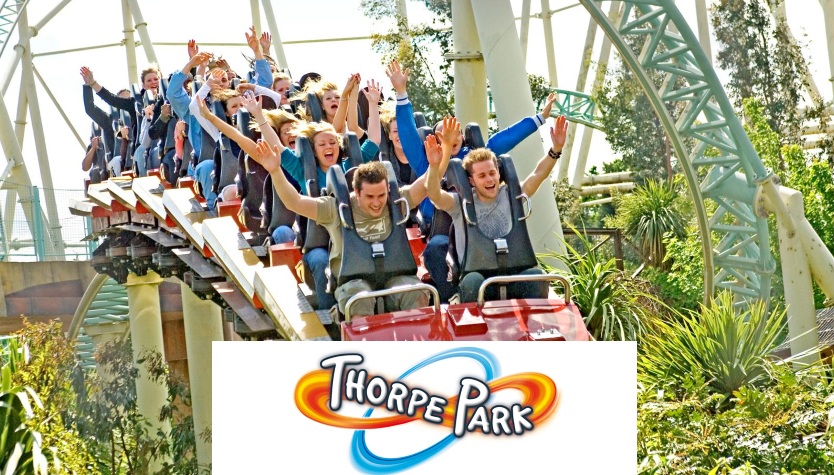 NHS DISCOUNTS AT THORPE PARK
If you're partial to a bit of thrill seeking then Thorpe Park is an ideal destination for you, the family and friends. Its a British Institution!
You can find your NHS Discounts at Thorpe park below! There is Discount not to be missed. Sign up below to get access.

2021 Holiday Sales!
Thorpe Park are now offering money off 2021 bookings!
This British theme park is the nation's go to destination for thrills, whether you love a rollercoaster or want to face your fears with the SAW ride or Derren Brown's latest psychological rollercoaster, there's guaranteed to be something for every adrenaline junkie.
Does Thorpe Park offer discounts to NHS Staff?
Thorpe Park currently offers 60% off tickets if you are a student. They are also offering NHS staff up to 25% Corporate discount when you book online! Super savings for super savvy NHS staff.
Built in 1979, Thorpe Park was intended to be an educational theme park. Today it's a place for fun and thrill seeking, but still suitable for the whole family. As well as the scarier roller coasters, there is also a great selection of water-based rides that are ideal for summer adventures, from the banana ride for children, to Neptune's Beach.
There truly is something for all the family and there's even accommodation if you're looking to make a day or two of the occasion.
We take pride in bringing you the very latest promotions and discount codes in order for you to get even more for your time at Thorpe Park.
Whether you're looking for reduced ticket prices or special promotions, make sure you visit our site first before booking anything!
Thorpe Park NHS Discount
One of the UK's favourite resorts, are you ready for a fun packed day at Thorpe Park?