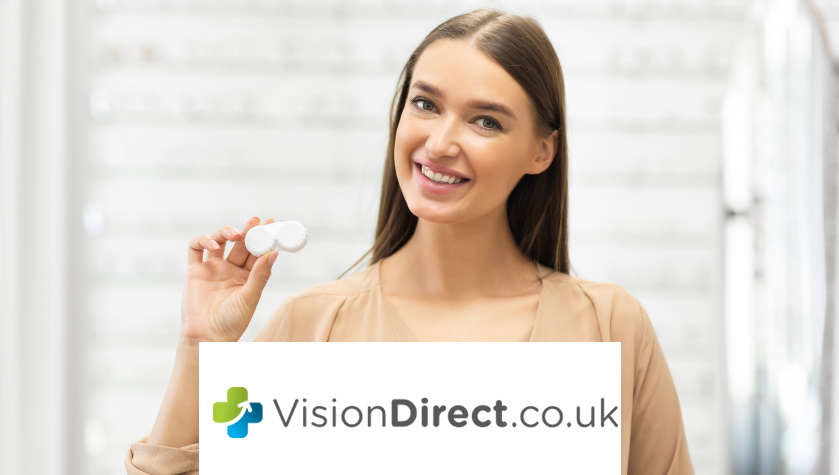 Vision Direct is an online contact lens supplier that focuses on offering their customers an excellent award winning service and free, next day delivery.  The company prides itself on offer prices that are up to 45% cheaper than most other leading contact lens brands.
So if you're tired of paying over the odds prices on your contact lenses and other accessories, then Vision Direct is the company for you.  Their aim is to make buying prescription eyewear as convenient as possible, and as the largest online seller of contact lenses, glasses and sunglasses in the UK, you'll be spoilt for choice in what brands and styles you can choose from.
Why choose Vision Direct?
They bring you the contact lenses you need at low prices, so you can make substantial savings every month. The next day delivery of products means you'll never be far from having the products you want and it's ideal for those last minute occasions before a holiday or when you realise your contacts are almost out.
Furthermore you have the option to order with or without a prescription, as long as you're confident in the details of your prescription! So if you're after new contacts or a new pair of glasses, then you can make substantial savings with Vision Direct.
To save even more money on your next batch of contact lenses, make sure you visit our site for all the latest Vision Direct promotions and discount codes!