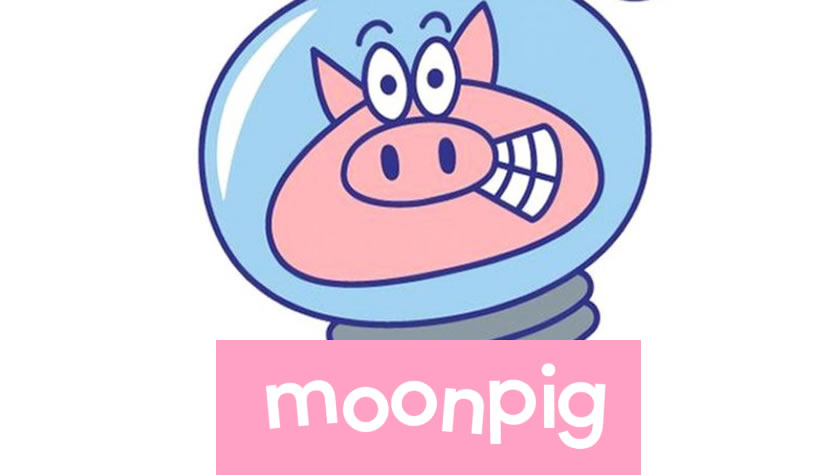 Moonpig is a personalised greeting cards, flowers, and gifts seller based in London and Guernsey, founded in 2000.
The company are online based and provide an easy service that allows customers to personalise seasonal cards with pictures and writing. Moonpig make is easy by using a variety of categories for customers to search such as "funny cards", "cute cards", or "wedding cards". For occasions like Christmas, you can even purchase multipacks to send to all the family.
In terms of food and drink, Moonpig offer a range of items such as alcohol like gin, sweets and chocolate, or hampers containing 5+ items.
Need a Christmas Card or Flowers?
But that's not all, Moonpig make it very easy to use their website to shop for everyone's birthday!
The seller provides gifts like soft toys, mugs, quirky decorations for every occasion. Need some baby shower game ideas? Moonpig can provide! Is it your nephew's birthday coming up and he loves puzzles? Purchase the gift and card from Moonpig!
But if you're looking for something a little more romantic for your 6-year anniversary, you can purchase a beautiful set of flowers and a personalised card with Moonpig.
Does your girlfriend just love lilies? Why not purchase her Moonpig's rainbow lilies? Or their rainbow lilies WITH a personalised bottled of Prosecco and chocolates? Now that's something that will put you in her goods books for a while…
In times of emergency when you just need your question answered asap, customers can contact Moonpig on their provided phone number or e-mail. But don't forget to check out their FAQs because someone might be thinking exactly what you're thinking!