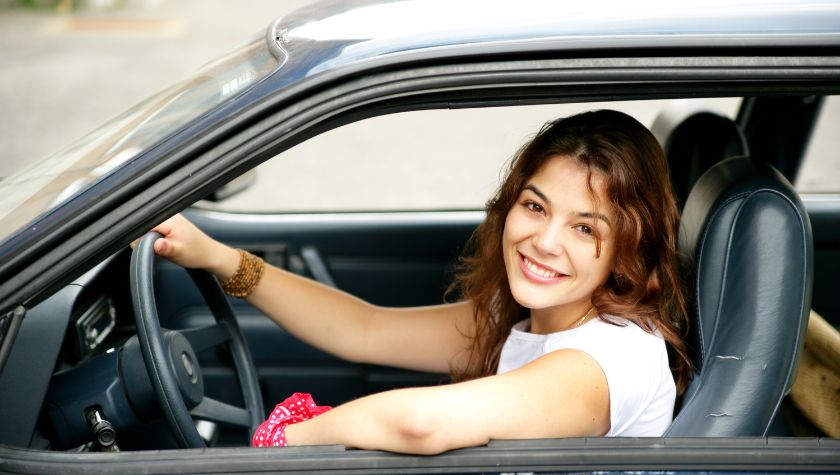 Discovering effective strategies for affordable car insurance is not only beneficial for young drivers but also holds significant value for student nurses and student doctors seeking to save money.
As these aspiring healthcare professionals navigate their demanding academic and clinical schedules, finding ways to reduce car insurance costs becomes an essential consideration.
By implementing the following young driver hacks mentioned in this article, students pursuing nursing or medical careers can optimize their budget and alleviate financial stress, allowing them to focus on their education and training.
Data provides the of choise for Young drivers
Extensive research conducted by Quotezone.co.uk experts has uncovered the top five cars preferred by young drivers, considering insurance costs, along with invaluable tips to reduce expenses once on the road.
The exorbitant expenses associated with learning to drive, coupled with soaring insurance premiums and additional emissions costs for older vehicles, significantly impact the budgets of younger drivers. To compound matters, skyrocketing food prices and uncontrollable rental rates have further necessitated expert guidance for first-time car owners seeking to navigate the market wisely while keeping costs in check.
Undoubtedly, the purchase of the car itself constitutes the most substantial financial outlay, but fortunately, there are five standout vehicles renowned for their affordability and popularity among younger drivers.
Based on data from Quotezone.co.uk, the Ford Fiesta has emerged as the car of choice for 17-24-year-olds in the UK, closely followed by the Vauxhall Corsa, Volkswagen Polo, Volkswagen Golf, and Renault Clio.
Interestingly, despite its position as the third most favored car, the Polo boasts the lowest insurance costs for young drivers, amounting to a reasonable £966.04 per year. Conversely, the Golf ranks as the most expensive option, commanding an insurance premium of £1104.93.
However, it is crucial to recognize that the cost of purchasing and insuring a vehicle can vary significantly, influenced by factors such as engine size, geographical location, modifications made to the car, and the driver's past driving record.
In light of this, Greg Wilson, CEO of Quotezone.co.uk, emphasizes the importance of diligent research and a comprehensive understanding of all potential expenses before committing to a specific car.
Wilson advises aspiring young drivers to obtain insurance quotes from the outset, leveraging the convenience of comparison sites to identify the most affordable options.
Insurance providers carefully evaluate variables like engine size, parts availability, and repair costs when assessing risk and formulating premium rates. Consequently, these factors should be taken into consideration when making an informed decision about the ideal car.
Is there a NHS Discounts Car Insurance?
Can young medical students save money on car insurance? At NHS Discount Offers we want the best deal for you, so we've teamed up with Quotezone.co.uk to provide you with a comparison tool.
This comparison tool provides quotes from loads of different companies and whilst not a specific NHS Discount Car insurance offer, they are some of the most competitive prices around.
Hacks for young Drivers to Save
To facilitate cost reduction in insurance, Quotezone.co.uk offers the following indispensable tips to young drivers:
Monitor Mileage: Provide an accurate estimate of your annual mileage during the insurance application process, as costs escalate with higher mileage figures.
Optimal Parking: Utilize garages, driveways, or carports for overnight parking to garner substantial savings on insurance premiums. Parking on driveways rather than the road can potentially save over £140 annually and you can use our JustPark NHS discount to help save even more money. While carport usage can yield even greater savings, averaging around £230.
Penalty Points Awareness: Penalty points on your driving license not only result in fines but also drive up insurance costs. A clean license can see premiums rise by 5% with three points and 25% with six points.
Engine Size Consideration: Carefully evaluate the engine size and horsepower of your prospective vehicle, as both factors impact the insurance premium. Additionally, some smaller engines may possess unexpected power due to turbocharging, which can lead to higher premiums.
Minimal Modifications: Understand that even seemingly innocuous alterations such as branding additions or vehicle modifications can trigger increased insurance costs.
Black Box Insurance: Young drivers or those with penalty points might secure more affordable insurance rates by selecting telematics or black box insurance. These policies collect driving data, allowing insurers to assess risk accurately. If proven to be a responsible and safe driver, competitive premiums may be offered.
Comparison Shopping: Due to the competitive nature of the car insurance market, it is advisable to explore multiple insurance providers to obtain the most favorable deals. The three-week period before policy expiration is often the most cost-competitive, and it is crucial to avoid auto-renewal without adequate review.
For learner drivers or young drivers seeking insurance coverage, we have a great comparison tool provided by Quotezone.co.uk which is readily available to provide assistance and guidance. Just go to our NHS Discount Car Insurance page to find out more.
Reference: The data analyzed comprises a random sample of over 40,000 car insurance policies within the 17-24 age group throughout 2022 across the UK.