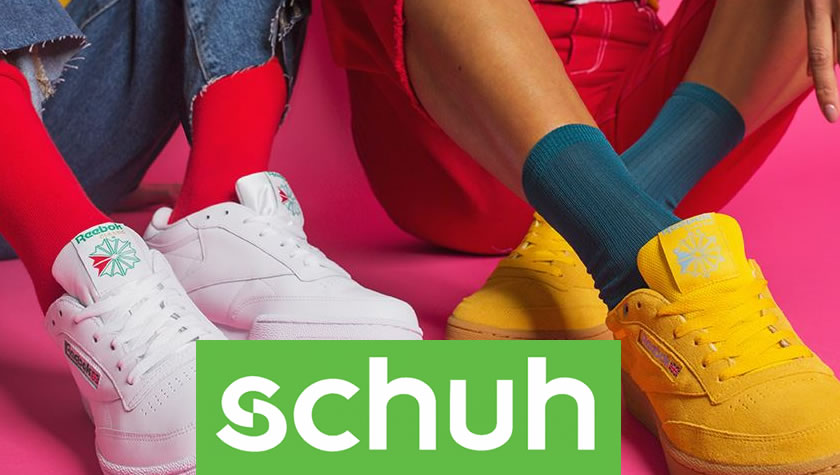 Up to 60% Discount in their SALE
Get up to 60% off footwear in these huge deals available online only!
Schuh is a UK footwear retailer focusing on men's, women's and children's shoes.
There's plenty of to get involved with – women's footwear ranges from size 2-10 and comes in a variety of categories such as boots, high heels, slippers, trainers, sandals, and accessories such as hats and bags! If you after Schuh imperfects read our guide here.
The men's footwear ranges from sizes 5-15 and comes in a variety of categories similar to the women.
The children's footwear ranges from sizes 0-13, and comes in a variety of styles like boots, sandals, and trainers.
Schuh NHS Discount
We have provided you with the best deals and savings for NHS staff and listed them above. Use our deals to maximise your savings when you shop online at Schuh. You can save up to 50% during their online sale!
Delivery Options
If visiting your local shop doesn't work for you, you can always order online with Schuh. Delivery typically takes 2-3 working days and can be delivered 7 days a week! For an extra cost, your shoe can be delivered the next day (if ordered before 10pm Monday-Friday, and 9pm Saturday-Sunday.

40% Off Sale!
Get up to 40% off footwear in the mid season sale at Shuh.
Or if you're visiting a Schuh the next day, you can choose the "Click and Collect" option, to ensure that the shoe you're looking for, will be at your store.
Sometimes, customers aren't happy with the way the shoe fits, which is why Schuh offer a 365 returns policy, so that you have time to try on your new shoe with MANY outfits, and if you're still not happy (as long as they're still in good condition), you can get a refund!
For those that don't have time to visit their Schuh store, but can post to the post office, you can now return your item via Collect+; just print off your return label and wrap up your goods.
If you're looking for some shoe care guidance, you can even use the Schuh website for all your shoe caring needs! Whether your goods are leather, patent, suede, or textile, Schuh has the answer for you!